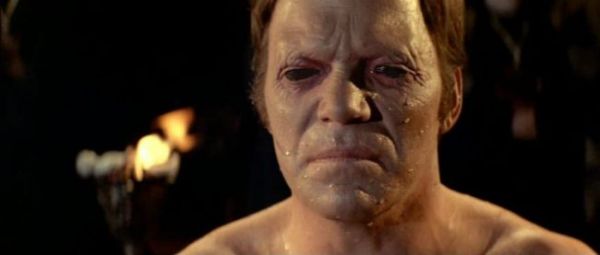 In 1975, William Shatner and John Travolta starred in a movie you've probably never heard of called The Devil's Rain. It was immediately panned by critics, and was never seen in theaters outside of New York and Los Angeles.
In the film, all the actors had casts of their faces made, because in the movie, the characters' faces melt, and they needed to make masks for the melting scenes. In the film, the prosthetic for Shatner's melting face looked like this:
You would not be expected to remember the picture above, or the movie, or even recognize the look. But the mold that it was made from -a cast of Shatner's face- began a long and creative life. Its influence can be seen in The Texas Chainsaw Massacre, The Walking Dead, and at a Halloween store near you. Read about the birth and the strange longevity of Shatner's mask at Uproxx.
Source: neatorama