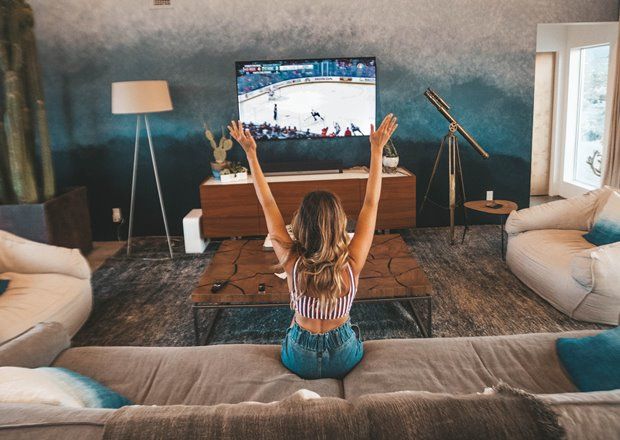 Though we are living in the age of video on-demand and streaming services, TV is still a ubiquitous home fixture in many a living space. Today, manufacturers are still improving the design of TV with LG coming up with plans to make TV which could be rolled out like wallpaper and placed anywhere on your wall.
This just goes to show how television has made a deep impact in our lives not just with the type of content we consume but also in the way we incorporate them in our homes. TVs are not just devices that show pixels moving on a screen. They have become furniture which could add to the ambience of a living space.
The history of television's place in domestic interiors fits into a much larger story about the look of technology in the home. Are pieces of consumer technology machines, furniture, or something else? In the second half of the 19th century, when the Singer Corporation began developing the sewing machine as a consumer product, it found that models that looked too industrial—that is, too much like factory equipment—failed to spark shoppers' desire.
Early televisions had to do more than conceal their electronic innards and echo current design trends. They also had to frame and highlight the pictures they transmitted, and allow consumers to position them where people could watch, not just listen.
From wooden boxes to flatscreen designs, TV has come a long way in the last 50 years to make our lives more colorful and entertaining. And it seems that no matter what new trends may come out, the TV in some form or other is here to stay in the foreseeable future.
(Image credit: Roberto Nickson/Unsplash)
Source: neatorama