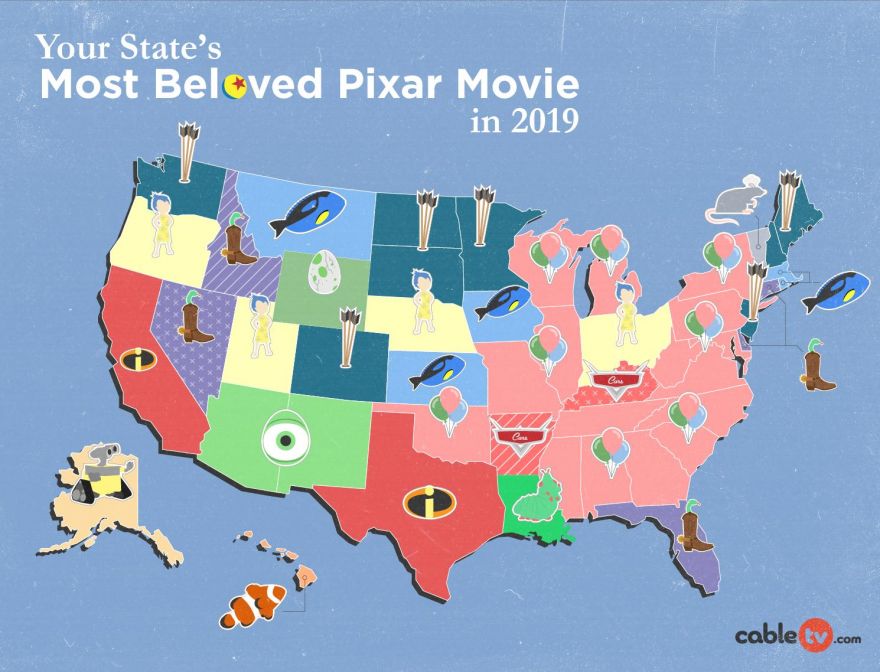 Because of the release of the film Toy Story 4, the newest entry to the Toy Story series, the old-age question has resurfaced once again: Which is the best Pixar film? Our answers could vary depending on which state we live in.
Cabletv.com "toyed around with Google Trends" to see the most popular Pixar movie in each state.
What's your favorite Pixar movie? Does your favorite match with what the map says?
Via Gizmodo
(Image Credit: cabletv.com)

Source: neatorama