Auto manufacturers are very much aware younger generations are not as beholden to the pull of new car ownership as previous generations. Especially so when taking into account the average price of a new set of wheels has drifted upward of $48,000, according to data from Kelley Blue Book. So what to do to sway young drivers toward buying their first new car? Build them a kinda-sorta car, a mini-EV electric quadricycle that detours around many of the speed bumps associated with full-size cars. But make it cute… adorable even.
Fiat calls the Topolino an electric quadricycle, a category of vehicles that allows drivers as young as 14 years old in Italy and France to get behind its small golf cart-like steering wheel. The urban and short-range vehicle is being offered in two flavors, but limited to a single "Verde Vita" hue. A "closed" Roof Sunblind topped model is joined by an "open" DolceVita edition featuring a cabriolet roof and ropes in lieu of doors. Otherwise Fiat keeps it simple with a singular vintage-modern aesthetic across both options.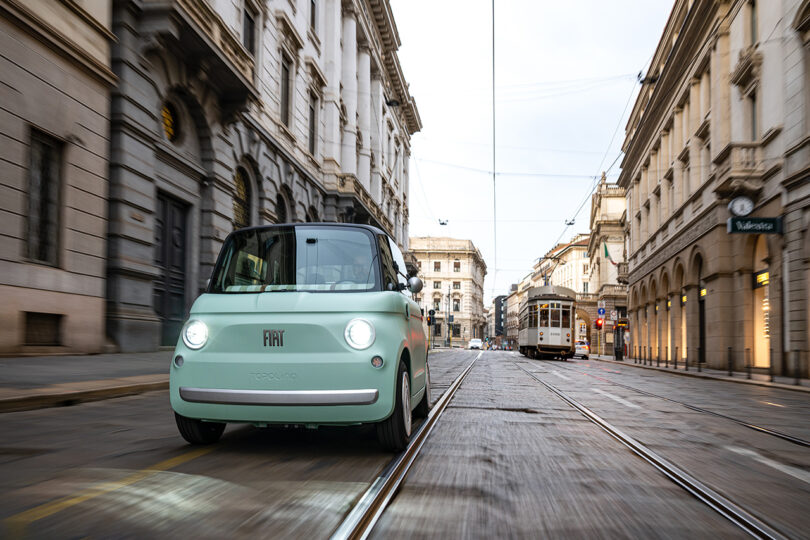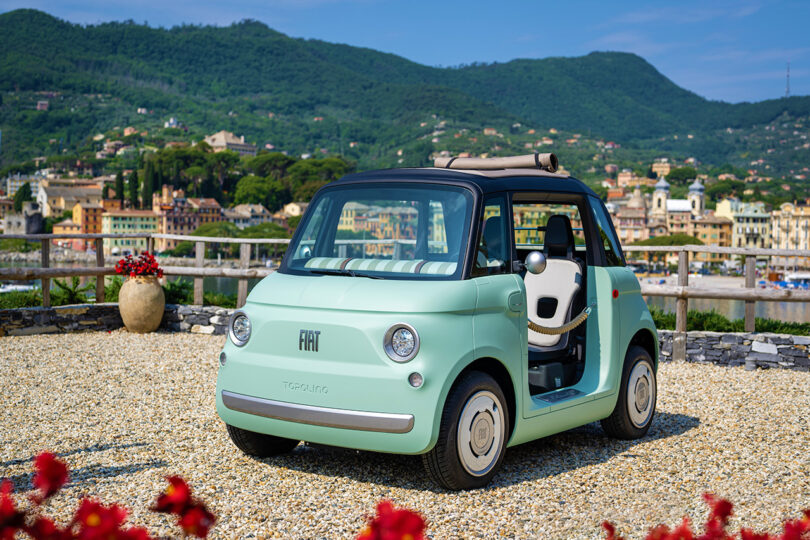 The Topolino DolceVita abandons doors for a rope, making it something closer to a golf cart than genuine automobile.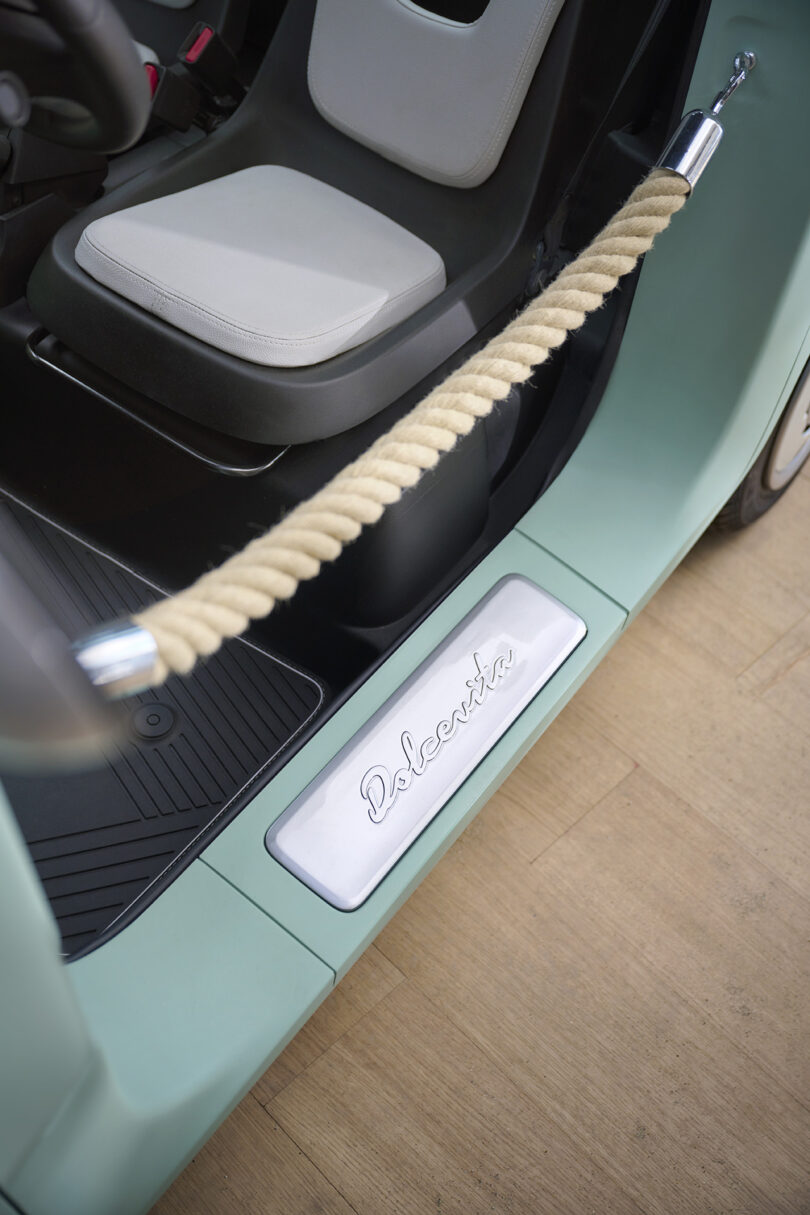 The TikTok/IG-ready Fiat Topolino throws in a small slew of accessories to appeal to drivers who aren't necessarily in a hurry but want to get "there" having fun, including a matching USB-powered fan, a Bluetooth speaker, a thermal water bottle for both hot and cold drinks, rack with matching bag, and two seat covers that convert into beach towels for drying off after rinsing off with an option to add a hose shower attachment (didn't see that coming, did you?).
Don't expect to outrace or outdistance other vehicles driving a Topolino. The vehicle is equipped with a small 5.4 kWh battery, enough for a modest 47 miles of range and topping out at a pokey 28 mph top speed. The good news is the miniature mode of transportation only requires less than 4 hours to fully recharge to capacity.
The Fiat Topolino isn't really a car in size nor performance. But in urban centers in Italy and France where urban arteries are tight and parking is perpetually challenging, and where smaller electric vehicles like scooters and Smart cars have already proven to be popular solutions for getting from point A to point B independently powered by a clean and quiet electric-powered engine, tweeners like this may be the right solution at the right price.
And that price? Around $10,770 in Italy. We'll be curious to see whether the price and features are enticing enough to result in numbers of Topolino's zipping around Paris and Rome by next summer amongst the 14 and over crowd living la dolce vita.
Source: design-milk