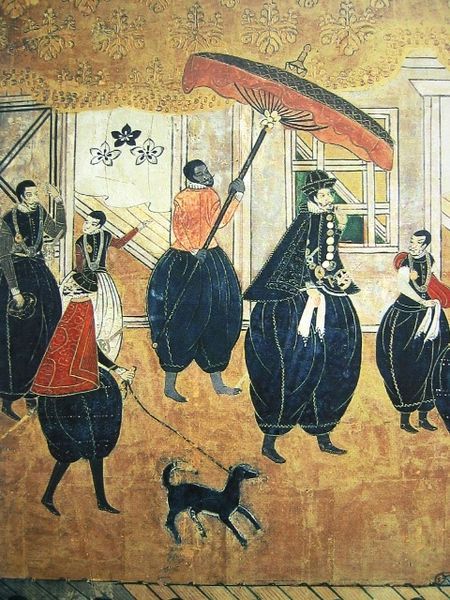 The Japanese called him Yasuke. The records are scarce, so it's not clear what his original name was, or where he was originally from. Yasuke had been a slave and a child soldier, and was eventually hired as a valet and bodyguard by Jesuit missionary Alessandro Valignano. They arrived in Japan in 1579, where feudal warlord Nobunaga Oda noticed him -as did everyone else.  
Oda had never seen an African before. And like the locals in Japan's then-capital of Kyoto, he was awed by Yasuke's height, build and skin tone, according to Thomas Lockley, the author of "African Samurai: The True Story of Yasuke, a Legendary Black Warrior in Feudal Japan."

"When Yasuke got to Kyoto (with Jesuit missionaries), there was a massive riot. People wanted to see him and be in his presence," says Lockley, who spent nine years researching and writing the book, which was published last month.

Oda believed Yasuke to be either a guardian demon or "Daikokuten," a god of prosperity usually represented by black statues in temples. He tried to rub the pigment from Yasuke's skin, believing it was black ink. Once convinced Yasuke was real, he immediately threw a feast in his honor, says Lockley.
Already a trained warrior, Yasuke soon learned Japanese martial arts and the language. He fought with Oda as a samurai in 1581 and 1582. Read about the life of the African samurai at CNN. -via Metafilter
Also: Chadwick Boseman is set to play Yasuke in an upcoming movie.
Source: neatorama