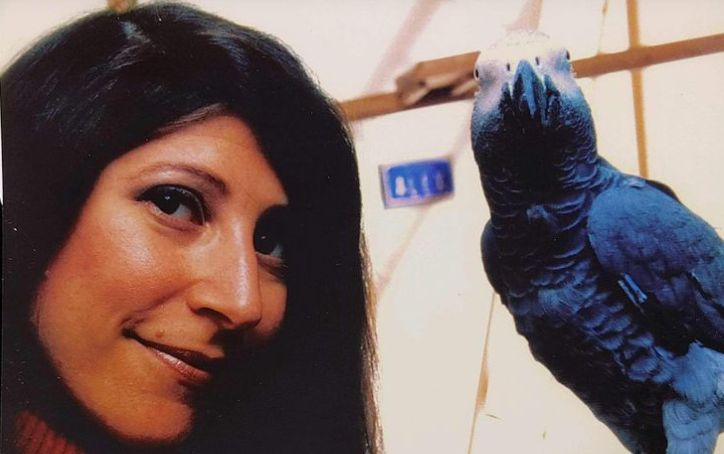 Alex the African grey parrot was the subject of Dr. Irene Pepperberg's research into animal psychology. With the help of Alex, Dr. Pepperberg has shown the capabilities of birds through various exercises in cognition. Alex is also the first ever animal to have an 'existential crisis' or alternatively, the first to ask an existential question, as My Modern Met details:
By the time of his death in 2007, Alex had amassed a variety of skills generally thought beyond animal reasoning. He had proven that some birds' intelligence is even on par with that of dolphins and primates—typically considered to be some of the world's smartest animals.
[…]
One of Alex's most impressive moments was when he asked an existential question about his own appearance. He had been presented with a mirror, and—after observing himself for a moment—he asked, "What color?" He then learned the word "gray"—the color of his feathers—after having it taught to him six times.
Image via My Modern Met
Source: neatorama