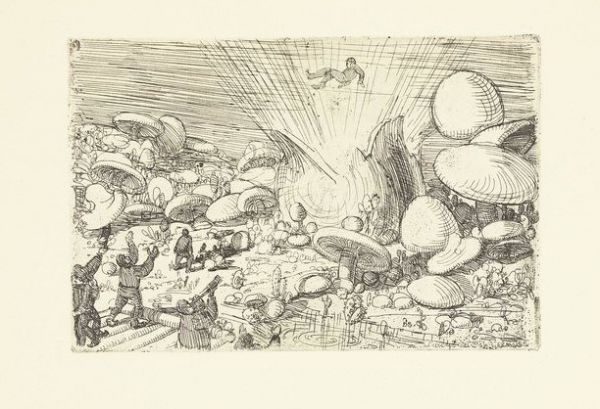 During the first of Ernest Shackleton's three Antarctic expeditions, he brought along some "fun stuff" for when they were isolated indoors, which included a printing press, ink, and paper. Over the winter of 1908, the men published a book called Aurora Australis, which they wrote, illustrated, printed, and bound themselves. The content was an eclectic mix (as were the binding materials).
Shackleton served as editor, and solicited submissions from the crew. He chose to include everything from an interview with an Emperor Penguin to a tongue-in-cheek, faux-Biblical account of the expedition. In one chapter, an anonymous messman details the trials and tribulations of his job. In another, the geologist Douglas Mawson describes an journey to an imaginary place called Bathybia, hidden inside an Antarctic volcano, where fungi grow and temperatures reach a balmy 70 degrees.
The expedition crew produced 100 copies of the book, of which 70 are still known to exist. Read the story behind Aurora Australis at Atlas Obscura. The book is available to read online here.
Source: neatorama