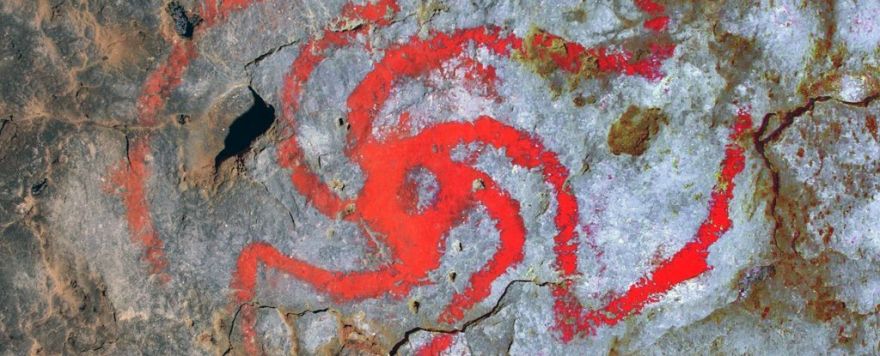 Going high isn't an exclusive activity for present-day people. Scientists have discovered the first evidence of prehistoric people taking hallucinogens. Indigenous Californians who gathered in a cave would look up the ceiling, where a pinwheel and a big-eyed moth were painted in red:
This mysterious "pinwheel," is likely a depiction of the delicate, white flower of Datura wrightii, a powerful hallucinogen that the Chumash people took not only for ceremonial purposes but also for medicinal and supernatural ones, according to a new study.
The moth is likely a species of hawk moth, known for its "loopy" intoxicated flight after slurping up Datura's nectar, the researchers said.
Chewed globs that humans stuck to the cave's ceiling provided more evidence of these ancient trips; these up to 400-year-old lumps, known as quids, contained the mind-altering drugs scopolamine and atropine, which are found in Datura, the researchers said.
Image via ScienceAlert
Source: neatorama