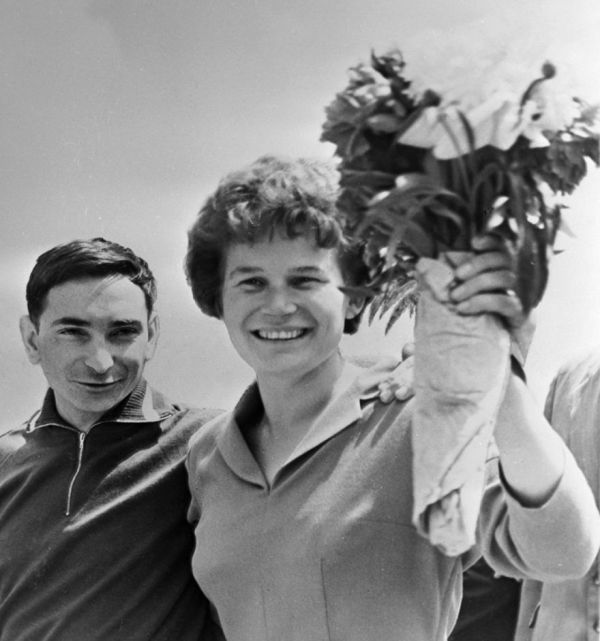 It wasn't long after Yuri Gagarin became the first human in space that the Soviets began considering women as cosmonauts. To be precise, it was Nikolai Kamanin, the manager of the Star City space squad, who pushed the idea in 1961. Soviet bigwigs were enthusiastic, as it was another opportunity to be "first," ahead of the US. America already had a squad of women ready to become astronauts, called the Mercury 13. But that was a privately-funded experiment, and NASA never seriously considered sending them into space.
When the idea of sending a female cosmonaut to space was officially approved by Soviet leadership, more than 800 women applied for the job. Fifty-eight were formally considered but only 23 candidates were selected for advanced medical screening in Moscow.

The ideal female cosmonaut candidate was younger than thirty, shorter than 5.5 feet, and no heavier than 154 pounds. A degree was a plus, but still optional. Much more attention was paid to the specific skills needed to perform her duties. But this was tricky.

Male candidates were selected from a pool of test pilots, but this career path was unavailable for Soviet women. Some, however, did have related qualifications. In the post-war years, it was not too difficult to find female aviators who had not only served during WWII, but also participated in aerial battles. However, all these veterans were older than the desired age.

Because of the small pool of qualified candidates, Soviet leadership decided to look for female cosmonauts at local skydiving clubs which had proliferated across the nation since the 1930s.
Ultimately, five women cosmonauts were selected for an all-female space unit at Star City. Only one of them, Valentina Tereshkova, would be launched into space. Once the Soviets claimed another "first," the powers-that-be lost enthusiasm for the women's program. The Soviets would not launch another woman until 1982, still a year ahead of Sally Ride, the first American woman in space. Meet the first women of the Soviet space program at Supercluster. -via Smithsonian
(Image credit: RIA Novosti archive, image #15491/Alexander Mokletsov/CC-BY-SA 3.0)
Source: neatorama