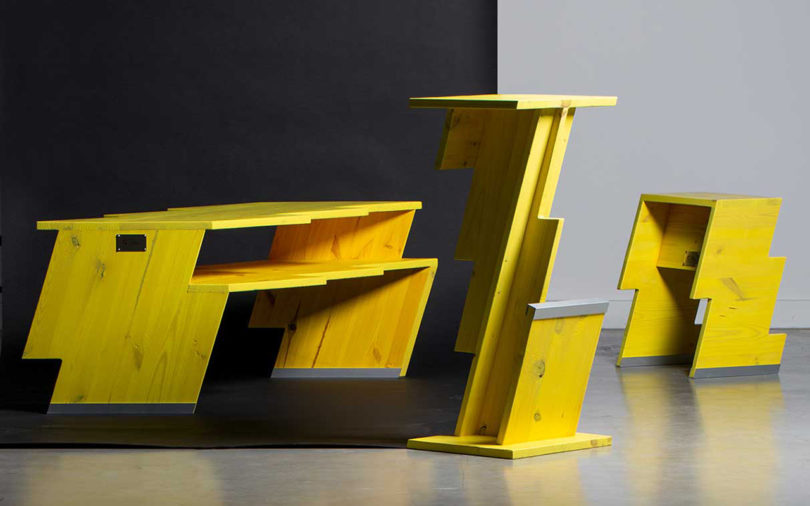 Humor plays an important role in the designs put out by studio creative underdog. The latest – the limited edition Flash Furniture series – found its inspiration in the Power Rangers of all things, as well as by construction site boards that are used to form concrete. The three yellow lightning bolt-shaped tables and shelves are bold and playful, pulling your eyes towards them and their quirky existence without even trying. studio creative underdog founder Alexander Klein said, "The viewer should smile, but also be made to think about how we deal with materials and energy and how we can improve their use."
The Ludwigsburg, Germany-based studio designs products, furniture, and interiors for international clients, but also continues to work artistically on small furniture series that are shown in galleries. So far their work has been exhibited in Stuttgart, Munich, Frankfurt, Milan, Paris, Taipei, Barcelona, and Las Vegas.
To learn more about the Flash Furniture series, visit studiocreativeunderdogs.com.
Photos by Frank Hoffmann.
Source: design-milk