Located in a gated neighborhood just outside of Buenos Aires, the FSY House was built on a site that overlooks a lagoon and a golf course. The modern home was designed by Remy Arquitectos for a couple that longed for enough space to entertain their children and grandchildren.
The exterior is made up of concrete planes that merge with the front door and gate, along with a passive parasol system that adds a level of privacy on the front. Large slabs of travertine are surrounded by greenery and lead to the entrance, which features a travertine wall to the side. A wall of lapacho wood creates an alcove to hide the guest bathroom and spa doors.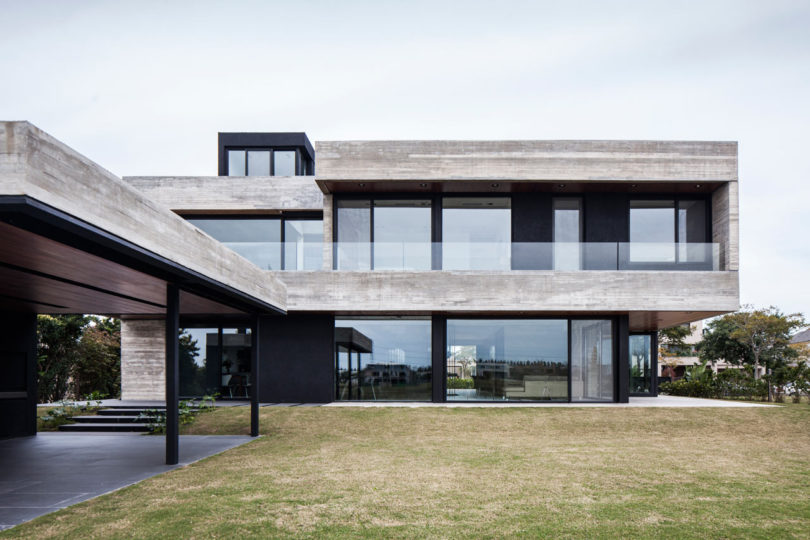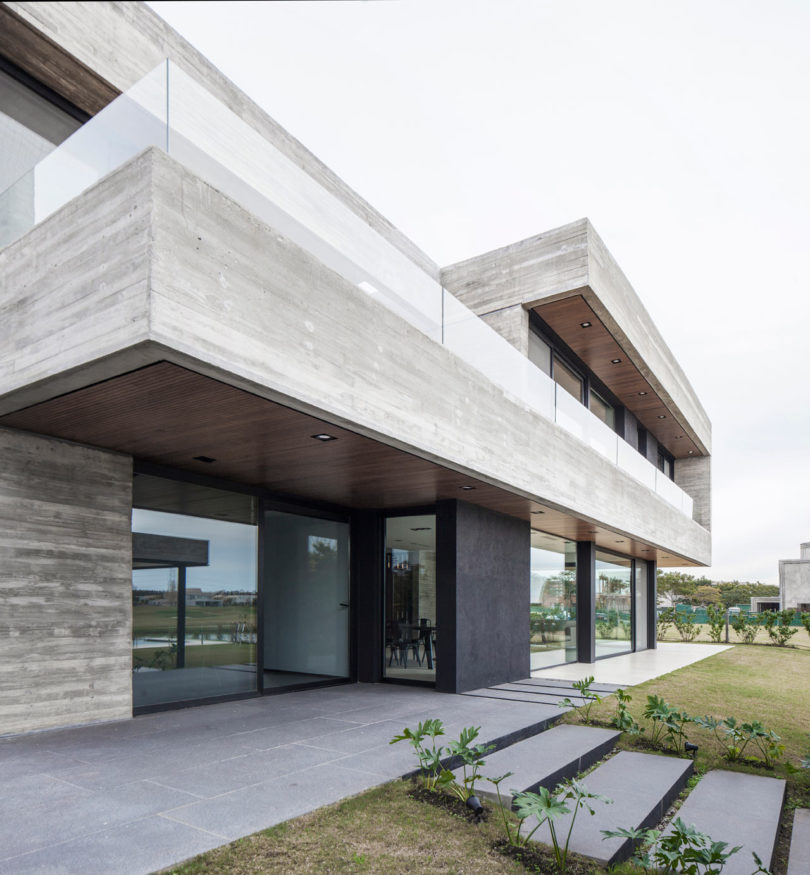 The interior is centered around a space with a double height ceiling that visually connects all of the spaces.
A reflection pool rests below the stairs adding an unexpected twist to the design.
A large pivoting door opens the spa and pool area to the back of the house for an outdoor feel.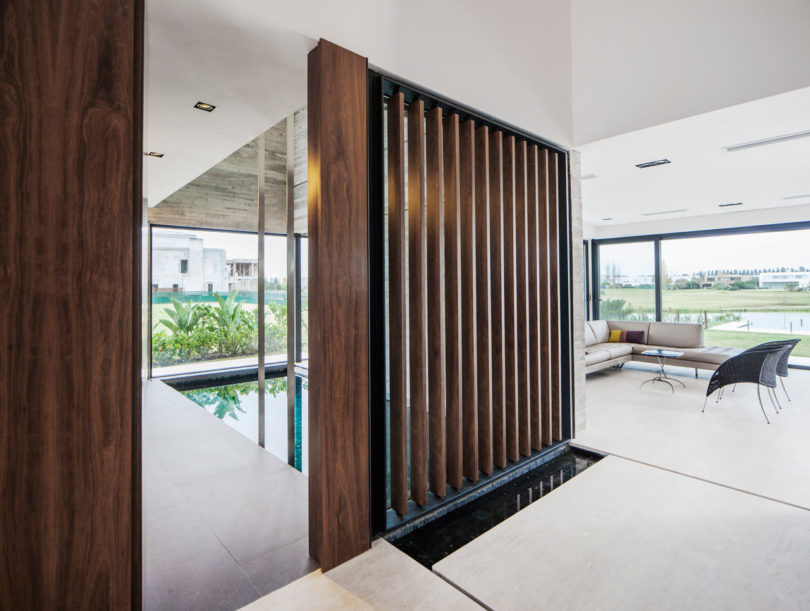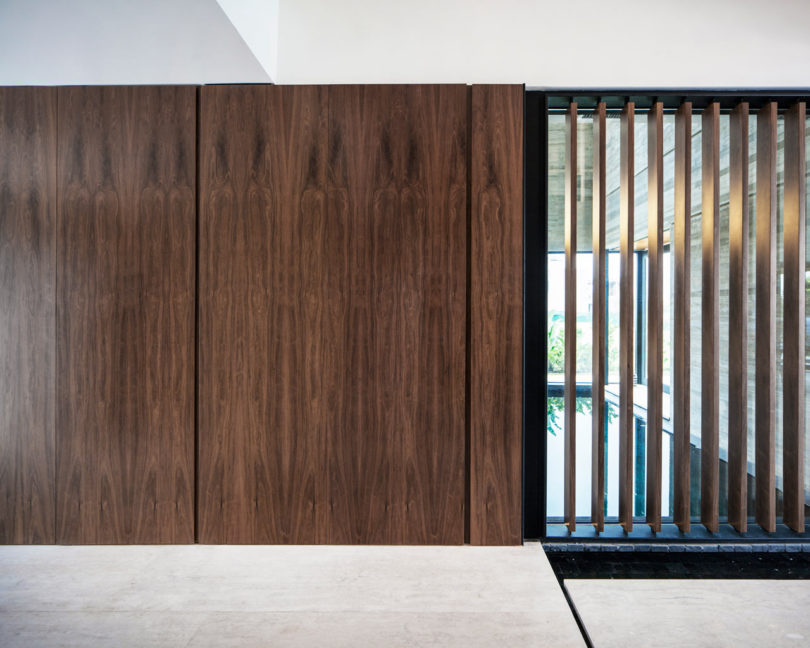 Warm wood contrasts the cool marble and exposed concrete for added depth and contrast.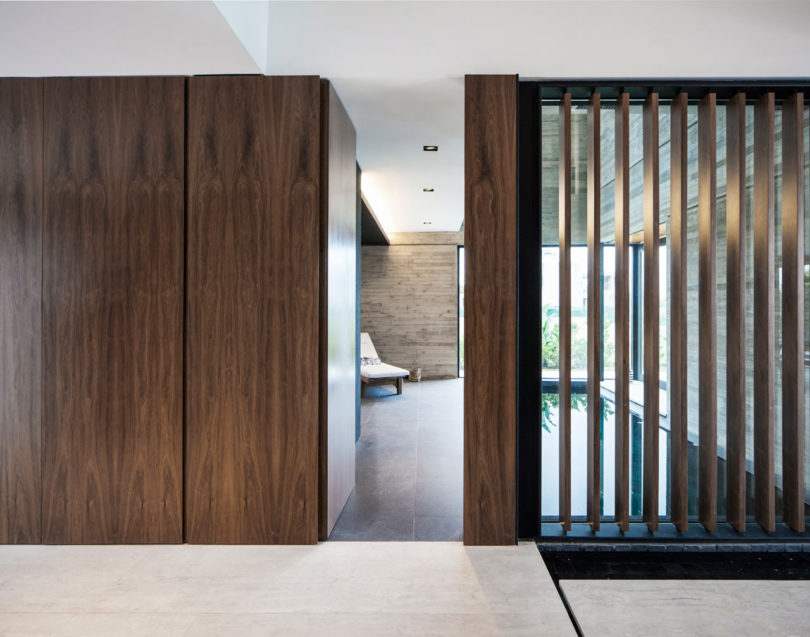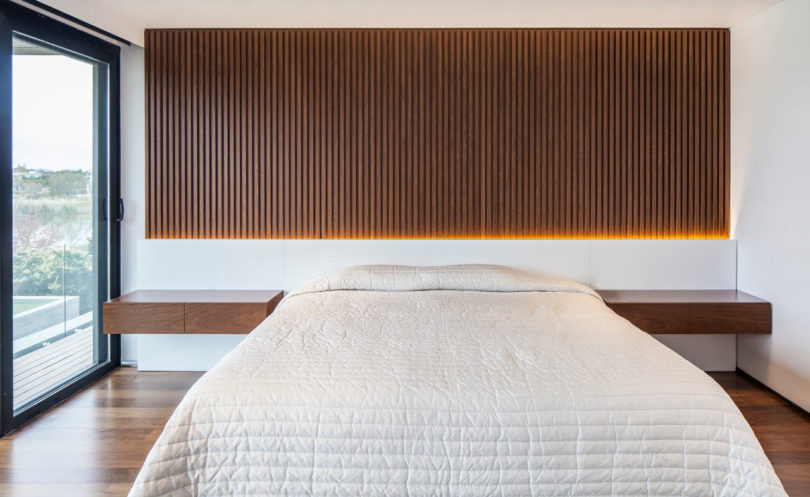 Upstairs, there are three guest bedrooms with en suite bathrooms towards the front, while the master bedroom and office reside at the back to take advantage of the views.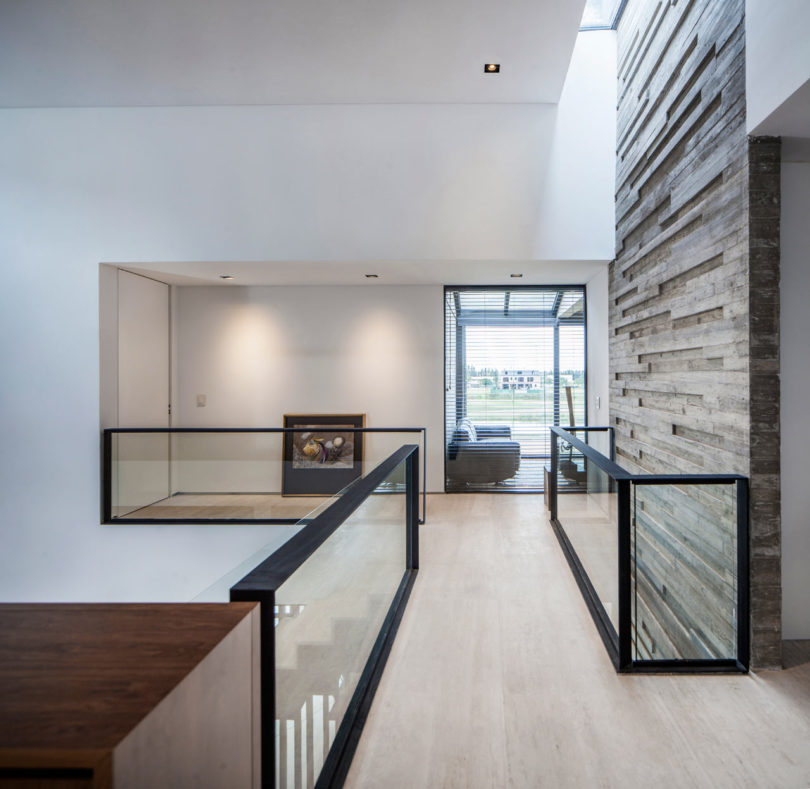 Photos by Alejandro Peral.

Source: design-milk