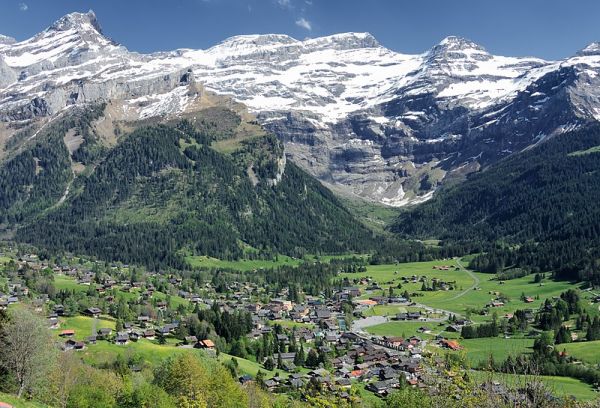 The glaciers atop Les Diablerets in the Swiss Alps make for a wonderful skiing experience. But workers at the ski resorts are seeing changes. Glaciers move and grow and melt, and recently they've been melting and moving faster than anyone can remember. That means hustling to keep the resorts in place. It also means long-dead bodies uncovered.
People have been disappearing on glaciers for as long as people have been walking on glaciers. And for most of human history, they were simply gone, vanished, entombed in a hopelessly deep, dense river of ice, carried away by a slow, grinding current. How many, no one knows, because that number is lost to time. For a benchmark, though: Since 1925 (when records first began to be kept), almost 300 people have disappeared in Valais alone, though not all, of course, on a glacier.

And maybe none of them would have ever been seen again. Except then the world got hotter, and the glaciers got smaller, thinning and retreating, and now, after decades, centuries, millennia, they're slowly surrendering the dead. This is not peculiar to Les Diablerets, obviously. Glaciers all over the planet are receding at alarming rates, some more than others. The thaw is catastrophic, and global.
Last summer, Jan Theiler found two mummified bodies revealed by the thawing ice. An article at GQ follows the story of the victims, the recovery, and the glaciers that are giving up more and more secrets as they melt. The article contains one image of the remains as they were found. -via Digg
(Image credit: Zacharie Grossen)
Source: neatorama