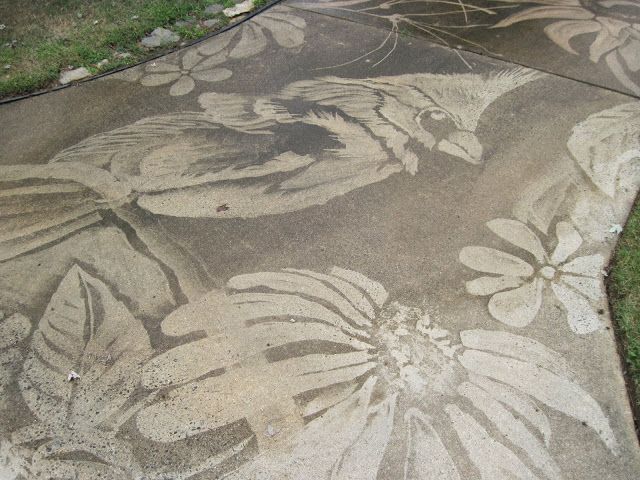 For years, Dianna Wood of Burlington, North Carolina has wanted a power washer. This year, her husband gave her one as a birthday present. She felt inspired to clean her driveway–and more.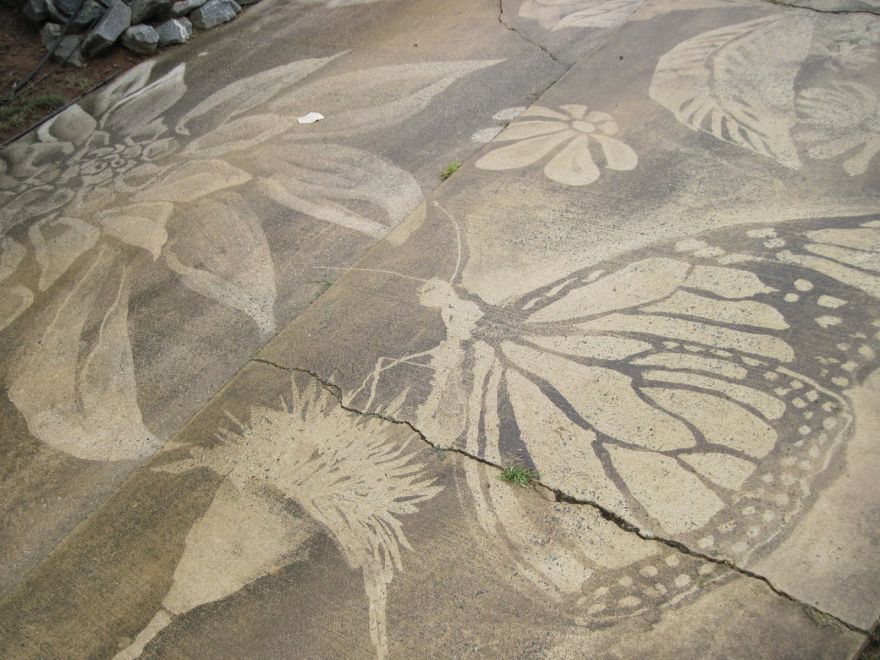 Wood decided to experiment with using her power washer to create art. She writes on her blog:
Well, this opened up a whole new world for me. When I realized how long it would take (we have a very long and very dirty driveway) I decided to turn it into an art project. I realized that I could do word art in one tenth the time that it would take to power wash the entire driveway and it would allow me to leave most of the dirty part dirty. As pleased as I was with the upper driveway "word art" I was inspired to see what else I could do with this wonderful new toy.  Although I am still learning techniques and am not completely satisfied with the results, I guess one could say, "This is just what might happen when a husband gets an artist a power washer for her Birthday!"
 Thank you, husband.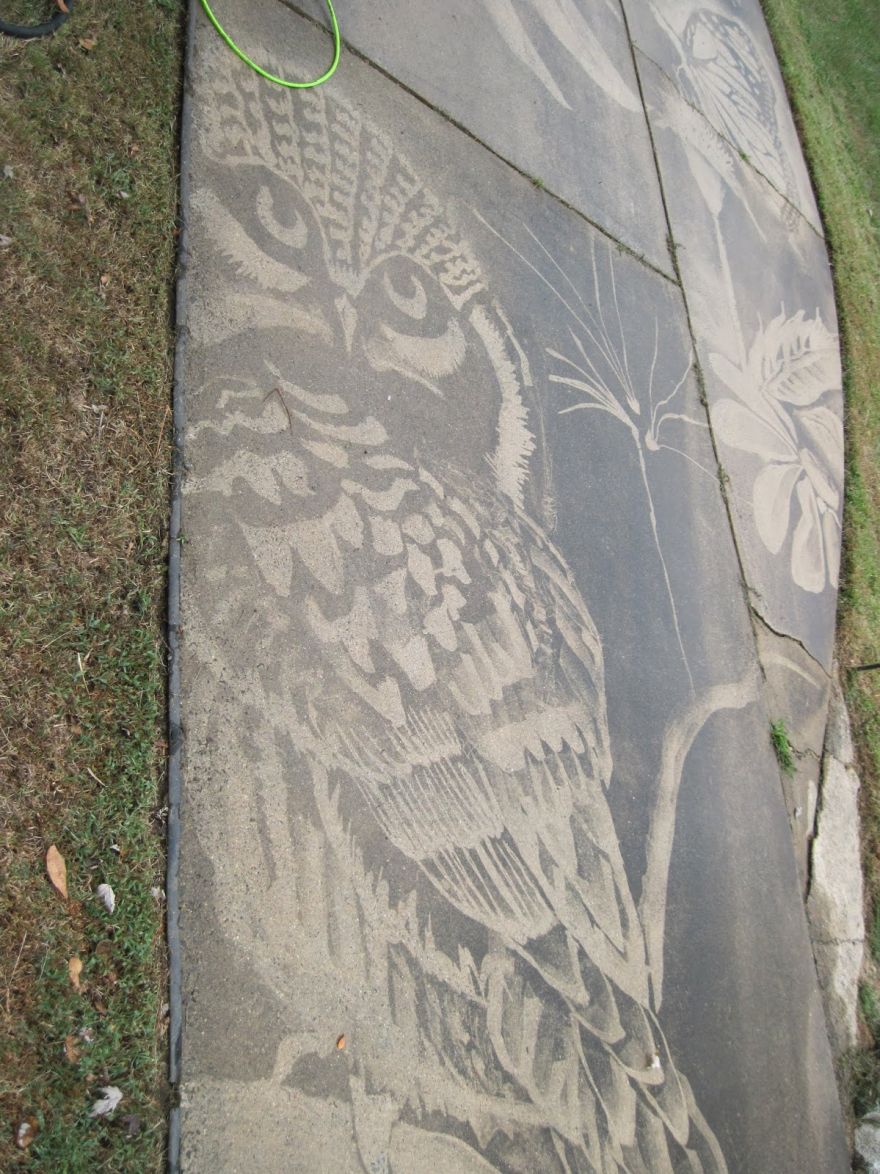 How does she do it? Wood describes the process:
I use a power washer to "clean in" the images. I use the power washer wand (free hand – no stencils) like a giant spray paint can. I raise and lower the tip of the wand to achieve different gradations. It uses water pressure to clean away the deep-down dirt on the cement leaving an image where the cement is clean. These designs will fade over time—but; it is super easy for me to go back over them and "freshen up" the "clean".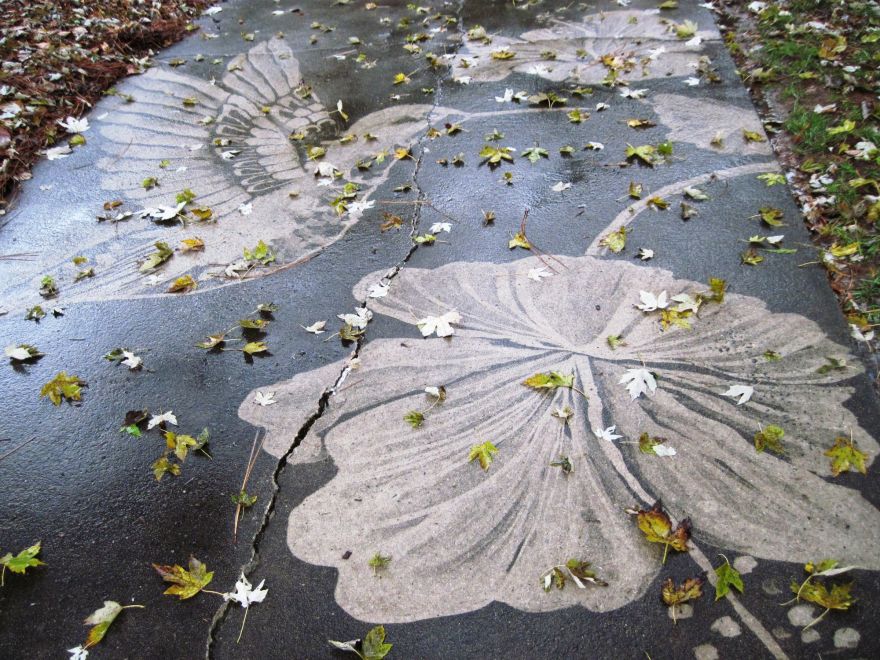 -via My Modern Met
Source: neatorama