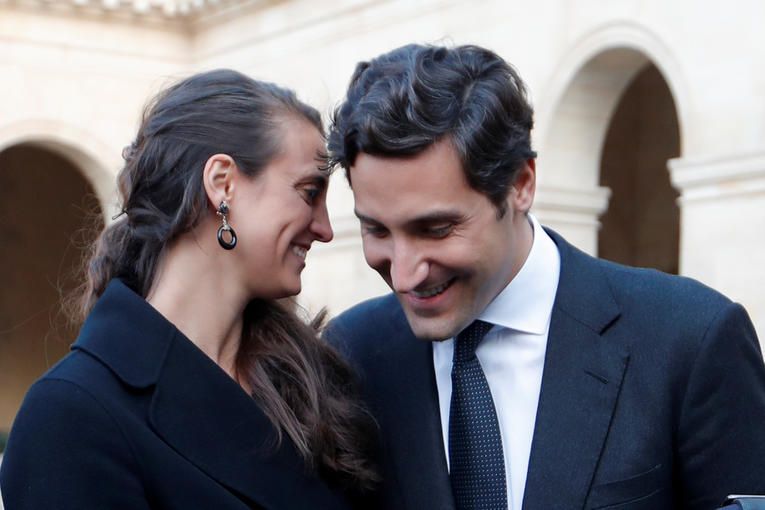 Jean-Christophe Bonaparte, 32, is the head of the House of Bonaparte, the ruling house of France under Emperor Napoleon Bonaparte. In the eyes of the small Bonapartist movement, he is the legitimate ruler of France. Countess Olympia von und zu Arco-Zinnerberg is the great great granddaughter of Karl I, the last Emperor of the Austro-Hungarian Empire.
It is not the first union within these two families. The original Emperor Napoleon married an Austrian Archduchess from the same family in order to secure his political and therefore military positions in Europe.
Prince Jean-Christophe, though, claims no imperial ambitions. In fact, he and Countess Olympia were unaware of the historical relationship between their families or that they were related to each other until their relationship had already developed. The Daily Mail reports:
He said: 'It's a story of love rather than a nod to history. When I met Olympia, I plunged into her eyes and not into her family tree. Afterwards we were able to smile at this historical coincidence.' […]
The couple are keen to honour their heritage by marrying at Les Invalides, where Napoleon's body was brought back from St Helena after his exile from France.
Jean-Christophe told the French newspaper Le Figaro that their marriage was 'the fruit of European reconciliation and construction, which I believe in enormously'.
He went on to say he felt a deep commitment and sense of duty to France, and that he was keen to honour the legacy of his ancestors.
He said: 'The Bonapartes have always been modern men in the avant-garde and helping their era to move forward, and figures who have built their own lives with an extraordinary freedom.
'I firmly intend to pursue my heritage in this direction.'
-via Glenn Reynolds
Photo: Reuters
Source: neatorama