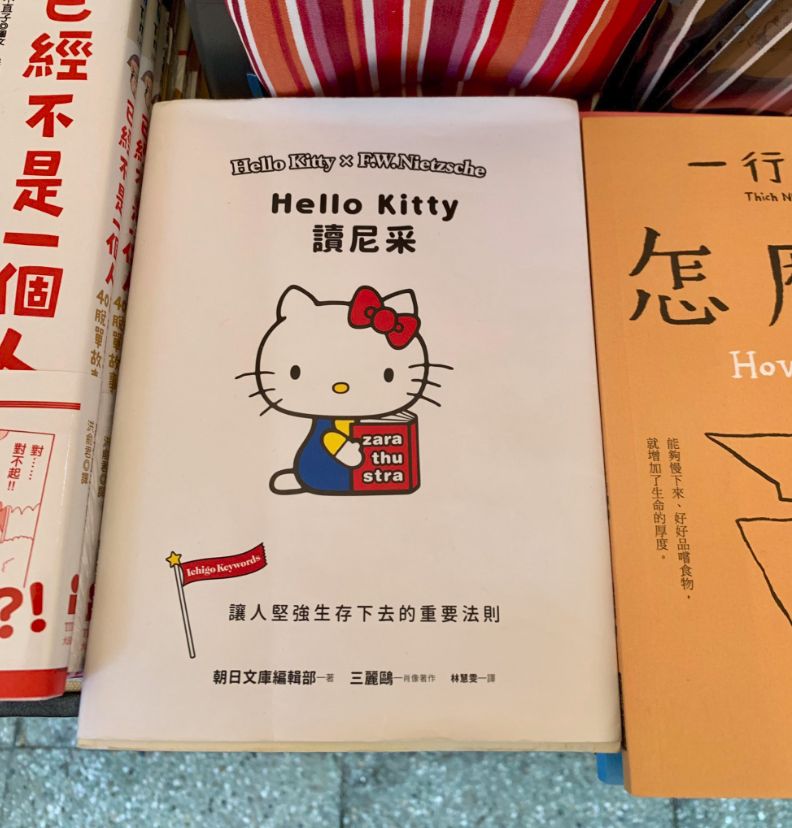 Twitter user @ksobny brought this image to my attention. It tantalizingly suggests that, at some point, there was a Japanese-language version of Friedrich Nietzsche's philosophical novel Thus Spake Zarathustra and the cartoon character Hello Kitty.
According to the library database WorldCat, this 126-page book published in 2014 offers:
Extracts from Japanese translation of Nietzsche's Also sprach Zarathustra: Ein Buch für Alle und Keinen accompanied by illustrations of Sanrio's character Hello Kitty.
The book is available in both Chinese and Japanese. WorldCat says that the San Francisco Public Library and Los Angeles Public Library systems have both. I couldn't find them in the SFPL online catalog, but I could find a Chinese one in the LAPL online catalog.
Source: neatorama