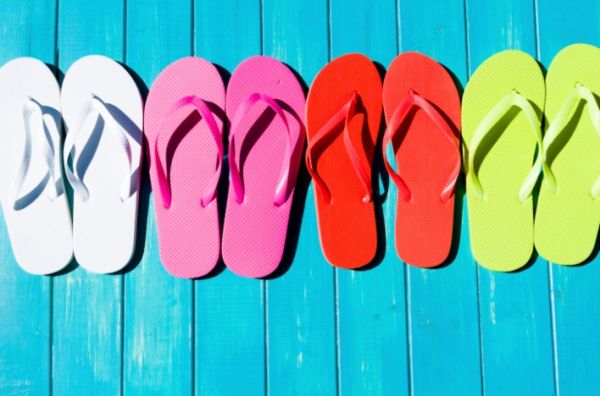 Most SoCal residents feel flip flops are an essential part of a casual wardrobe, but I prefer sneakers or boots and wouldn't be caught dead in flip flops, which makes me an oddball compared to the SoCal norm.
I'm also an oddball because I've never fallen down stairs because my flip flops got stuck on a step, nor have I developed fallen arches, hammertoes or had bacteria eating away at my toes:
A study by the University of Miami' mobile flip-flop lab found that flip-flops have significantly more bacteria than traditional shoes, especially when worn in public restrooms. Fungal infections and Staphylococcus can make their way into microabrasions or burst blisters in your feet, which would quickly end your beach plans.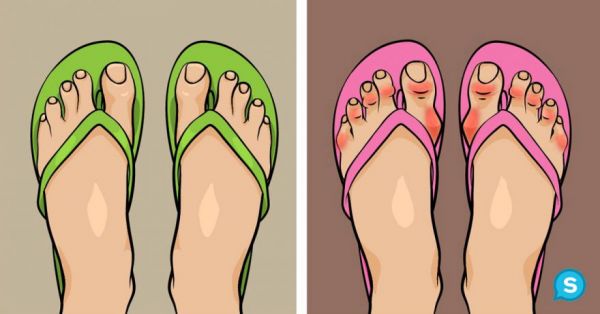 And don't even get me started on all the blisters, corns, toenail fungus, bone spurs, plantar fascitis and bunions that can be caused by wearing flip flops too often- that's why I'm proud to be flip flop free!
See According To Doctors Here Are 8 Health Risks Of Wearing Flip Flops here
Source: neatorama