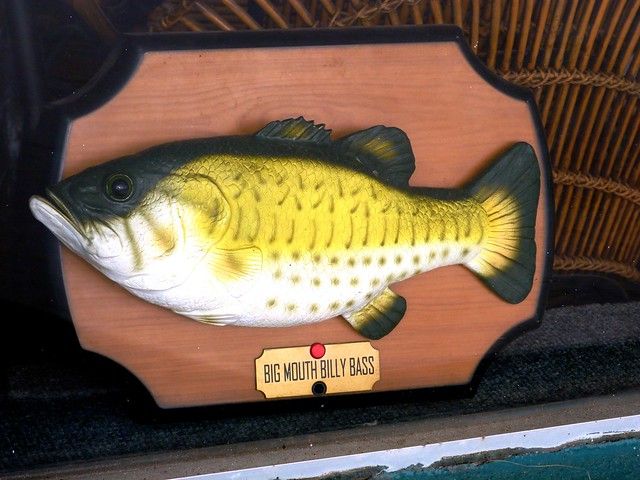 Gather around, millennials, and I shall tell you a tale: there was once a time when there were no Big Mouth Billy Bass fish plaques on the walls of every home.
It's true! Now the animatronic singing fish is part of the decor of every refined home owned by sophisticated ladies and gentlemen. But Big Mouth Billy Bass began as a mere fad in 2000, after it had been invented by product developer Joe Pellettieri. The Hustle takes you on his journey:
As a new transplant in the product development world, Pellettieri hadn't quite figured out the best way to find inspiration. Then, toward the end of '98, he took a fateful road trip with his wife, Barbara.
During a pit stop at a Bass Pro Shop Outlet, Barbara turned to him with an unusual proposal. "She goes, 'How about a singing fish on a plaque?'" he recalls.
Most people would scoff at the idea. But Pellettieri sensed it had promise.
"I always come from a place of what makes me laugh," he says. "The idea of a fish on a plaque singing 'Take Me To The River' was hilarious."
In the Hero's Journey, this stage is known as "The Call to Adventure." Read on as Pellettieri, like Prometheus seizing the fire of the gods, sets to work.
-via Messy Nessy Chic | Photo: Rusty Clark
Source: neatorama