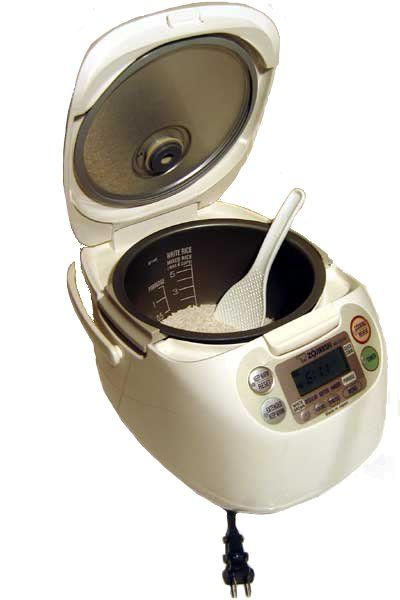 When Malaysian comedian Nigel Ng (previously), in his character named "Uncle Roger", criticized the egg fried rice video from BBC Food, he made a follow-up video on his Instagram account, showing how to cook rice the Asian way. And the Asian way? Cooking rice with a rice cooker. "World War II is over, use technology!" he remarked.
Thanks to the power of modern technology, we can now cook the perfect rice through the use of rice cookers. But rice cookers aren't as great before, and many Japanese companies have raced to invent the perfect rice cooker.
Know more about the history of rice cookers over at Atlas Obscura.
(Image Credit: Wikimedia Commons)
Source: neatorama