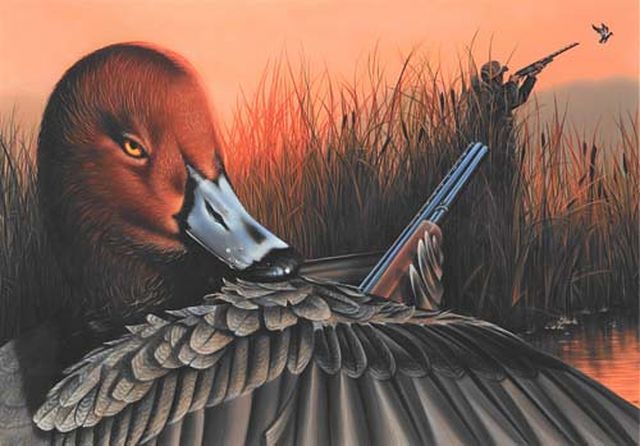 From our new Picto network of sites, here are some extra neat posts:
The 2021 Federal Duck Stamp Contest had a rule that the entries must have a hunting theme, but didn't specify who is hunting whom, so an artist drew this clever image: The Hunting Duck.
The Traveler Statue is a middle-aged guy asleep on his travel bag in Orlando International Airport that has been missing his flight since 1986.
Someone spared no expense to create the ultimate Jurassic Park game room.
This 8 bit music video is 9 years in the making and is a LEGO masterpiece!
What's more badass than a katana? How about a chainsaw katana!
Can't wait for Cybertruk? Meet its DIY plywood version, Plybertruck. Elon, eat your heart out.
As clever as you are, you're nowhere near as clever as this cat who cons people into buying it some food in the grocery store.
Scientists found 12 new species of jellyfish under the Antarctic Sea-Ice. Now that's cool!
Now something sweet: an edible cherry blossom tree made out of candy floss by the MilkCake Man.
These neat posts are brought to you by Pictojam (science & tech), SupaFluffy (cute animals!), Pop Culturista (everything pop-culture) and Homes & Hues (our home decor site). Please check 'em out!
Source: neatorama