The Etcetera chair became a design icon shortly after it was launched by Jan Ekselius in 1970 and it has kept its status since. It has become a symbol of the design expression of the 70s as well as what you can do with naturally elastic materials such as bent steel and jute fabric.
The chair was born while Jan Ekselius was attending the Royal College of Art in London, and the Etcetera was a budding prototype that ended up as one of his degree projects. In 50 years, it has gone much further. You'll find the chair in the world's premier auction houses such as Christie's in London or Bukowskis in Stockholm. But to give it a new lease on life, Ekselius has collaborated with Swedish design boutique Artilleriet to resume production for the three-piece series, as well as launch it in a new color, Ambre. Ambre was chosen for its historical look and a strong connection to the mood and tone of the 70s.
The chair is made of organic cotton velour, steel, and elastic band, and apart from Ambre, also comes in Creme Sand Beige, Zink Grey, Chocolate Brown, Klein Blue, Ruby Red, and Grass Green.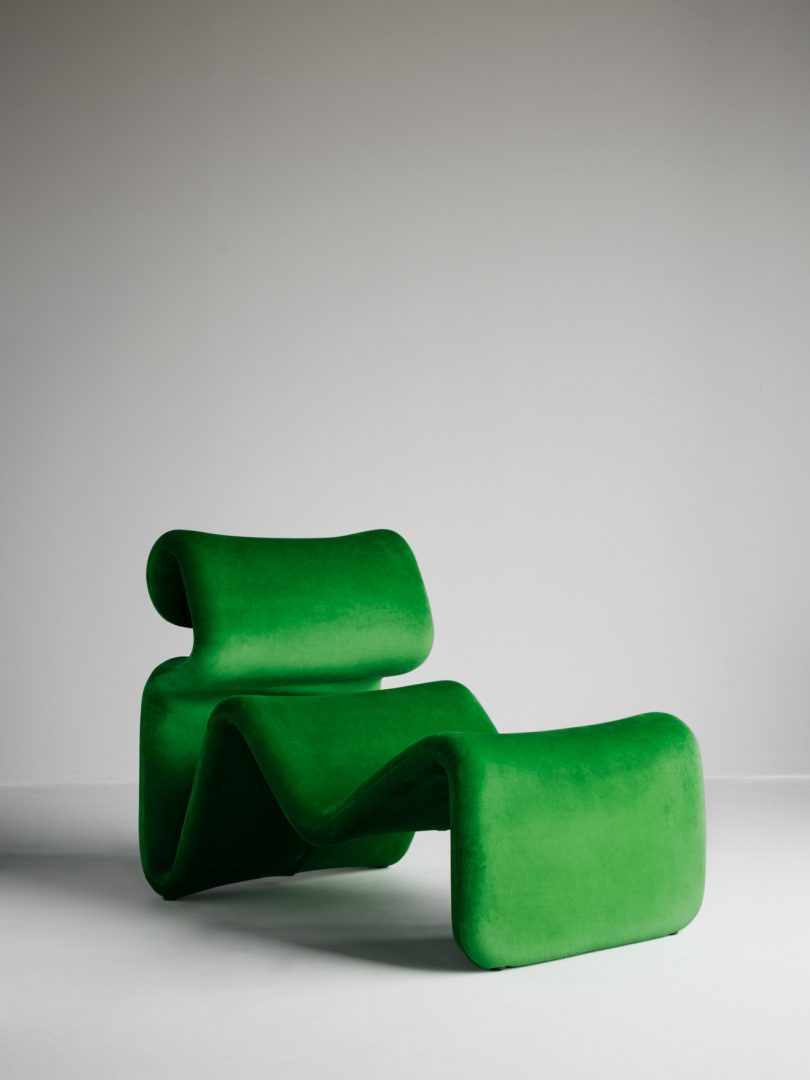 Source: design-milk