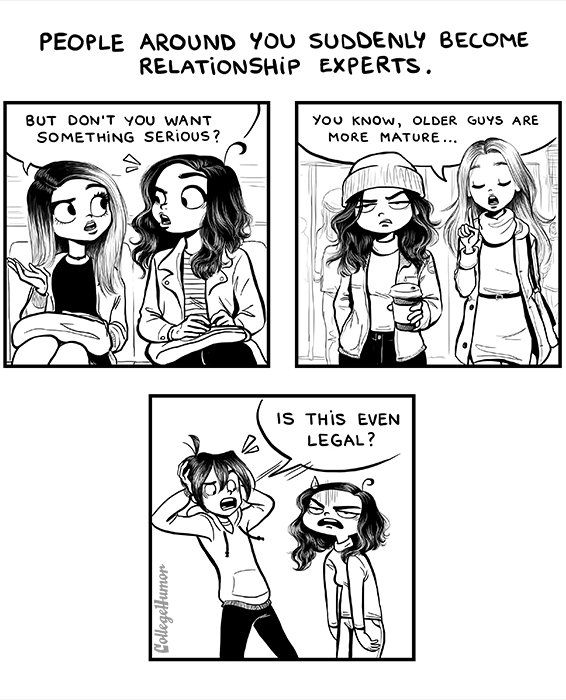 Age difference shouldn't, and often doesn't, make much of a difference in a relationship, and aside from generational differences such as how we were raised and our interests we're all more alike than we care to admit.
But the older you get the harder it is to date younger people without feeling like you're with someone who just got their learner's permit while you're about to qualify for an AARP discount.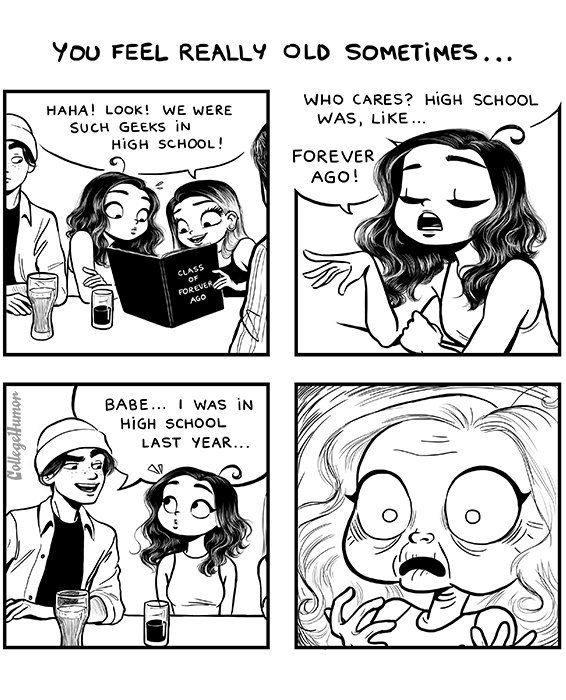 These cute and totally relatable comic strips by Cassandra Calin reveal the truth about dating someone younger- age is nothing but a number when your partner makes life feel fun again!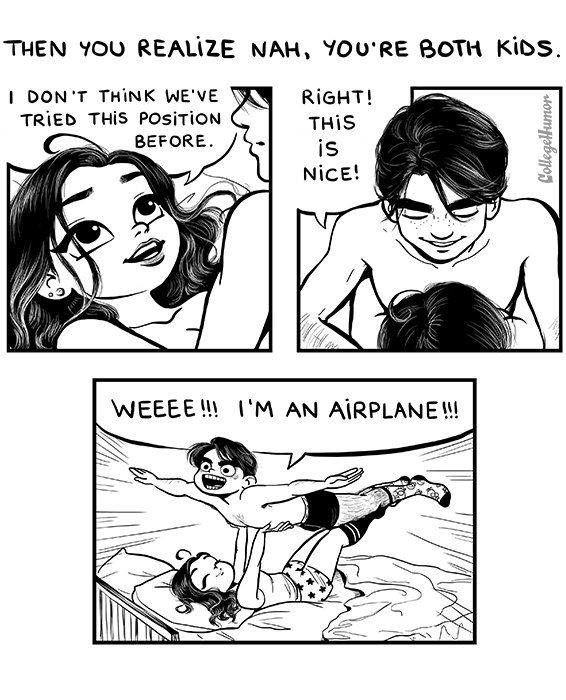 -Via CollegeHumor
Source: neatorama