Redditor TheTonz lives in Minnesota where the high temperature was -2F (-19C) on Friday. He wet a set of his kid's pajamas and set them outside to see how they would freeze. The result was a yard sculpture that was easier than building a snowman. On Saturday, the temperature had risen to 26 degrees (still below freezing) and the pajamas had melted "Matrix-style."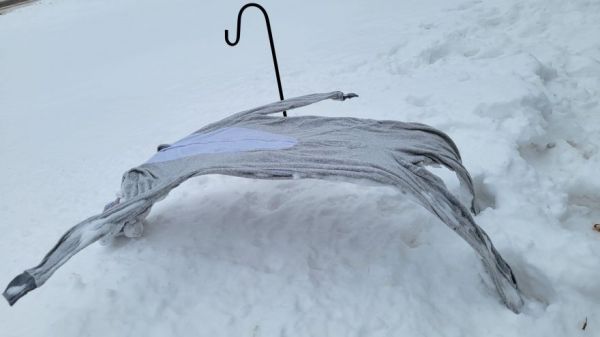 An update on Sunday found the pajamas once again frozen hard. How hard?
Hard enough for a child to stand on it. An adult trying that may have left them with broken pajamas. There may be more updates coming, you'll find them at The Tonz' reddit archive.
Source: neatorama