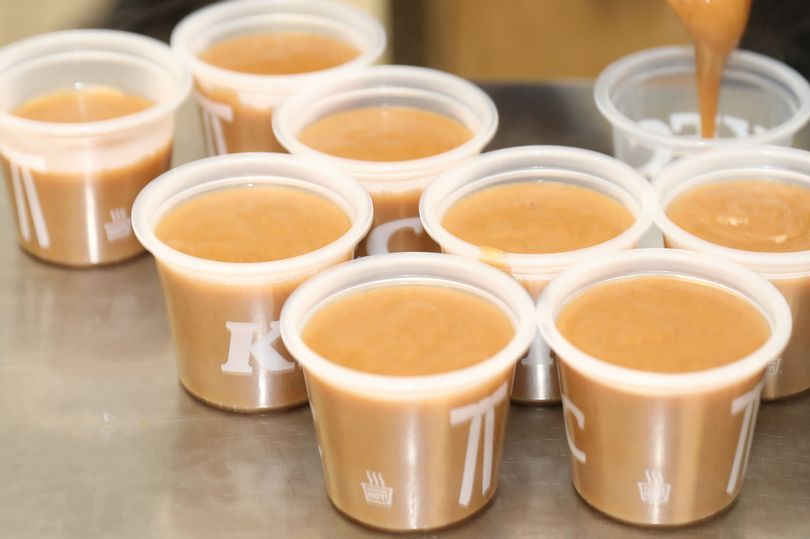 Well, KFC's gravy has to come from somewhere, right? A one-hour documentary revealed how the company makes their famous gravy. Viewers of the documentary, Inside KFC at Christmas, felt physically sick after finding out the gravy-making process, as the Daily Record details:
In the show, a worker explained that she makes the gravy by adding two scoops of 'crackling' to 3.5 litres of cold water.
The show's narrator goes on the reveal that the crackling is actually made up of leftovers from the bottom of the chicken fryer.
Before putting the mix into a microwave, a 'magic ingredient' is added – so secretive that it doesn't even say what it is on the packet, reports Chronicle Live.
After whisking the concoction and putting it in the microwave, the worker declared: "I'm a great believer if you wouldn't eat it yourself you shouldn't expect anyone else to eat it."
Image via the Daily Record
Source: neatorama