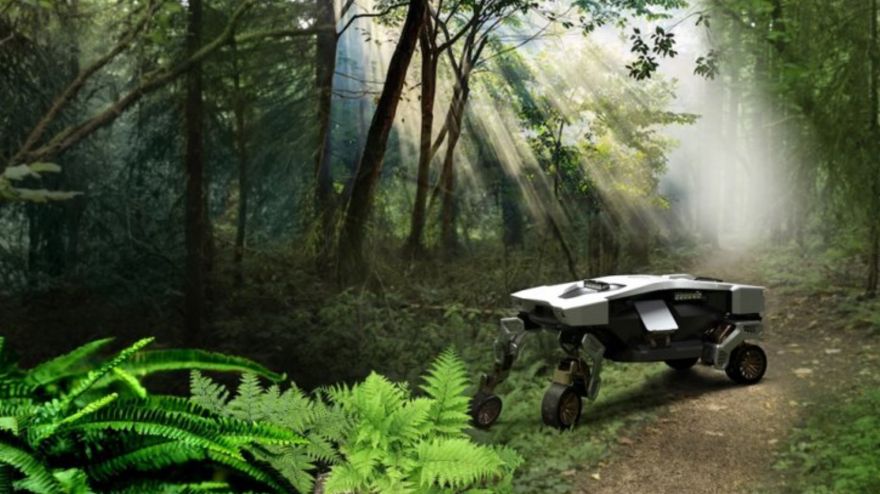 Companies all over the world are in a race for robotic advancements. Joining the race is the Asian car manufacturer giant Hyundai Motors. Hyundai's mobility department New Horizons teamed up with US software company Autodesk to develop a motorized robot. They called the concept T-I-G-E-R, which stands for Transforming Intelligent Ground Excursion Robot. 
The main goal of the company is to create an android that would aid humans in navigating remote and complex terrains which are too difficult for ordinary vehicles to access. 
TIGER has a structure similar to Hyundai Motor's "Elevate" walking car concept that was unveiled at the 2019 Consumer Electronics Show (CES) in Las Vegas. The TIGER is 80 centimeters long, 40 centimeters wide and weighs 12 kilograms. It has four legs with extendable wheels that make it capable of moving in any direction over complex terrain.
This project is still in the experimental stage, but who knows? It might be really part of interplanetary explorations in the future.
(Image Credit: Korea Times/Hyundai Motor Group)
Source: neatorama