Let it be known, Steve Bannon has a painting of himself dressed as Napoleon Bonaparte hanging in his office. A new profile on Bannon published yesterday by New York Magazine reveals that the White House Chief Strategist and former executive chair of Breitbart News was gifted his own version of Jacques-Louis David's famous portrait, The Emperor Napoleon in His Study at the Tuileries (1812), by British Politician and known Trump supporter, Nigel Farage.
In likening Bannon to Trump, his new boss, Joshua Green writes, "And Bannon, too, had a healthy self-regard. On his office wall hung an oil painting of Bannon dressed as Napoleon in his study at the Tuileries, done in the style of Jacques-Louis David's famous neoclassical painting — a gift from Nigel Farage."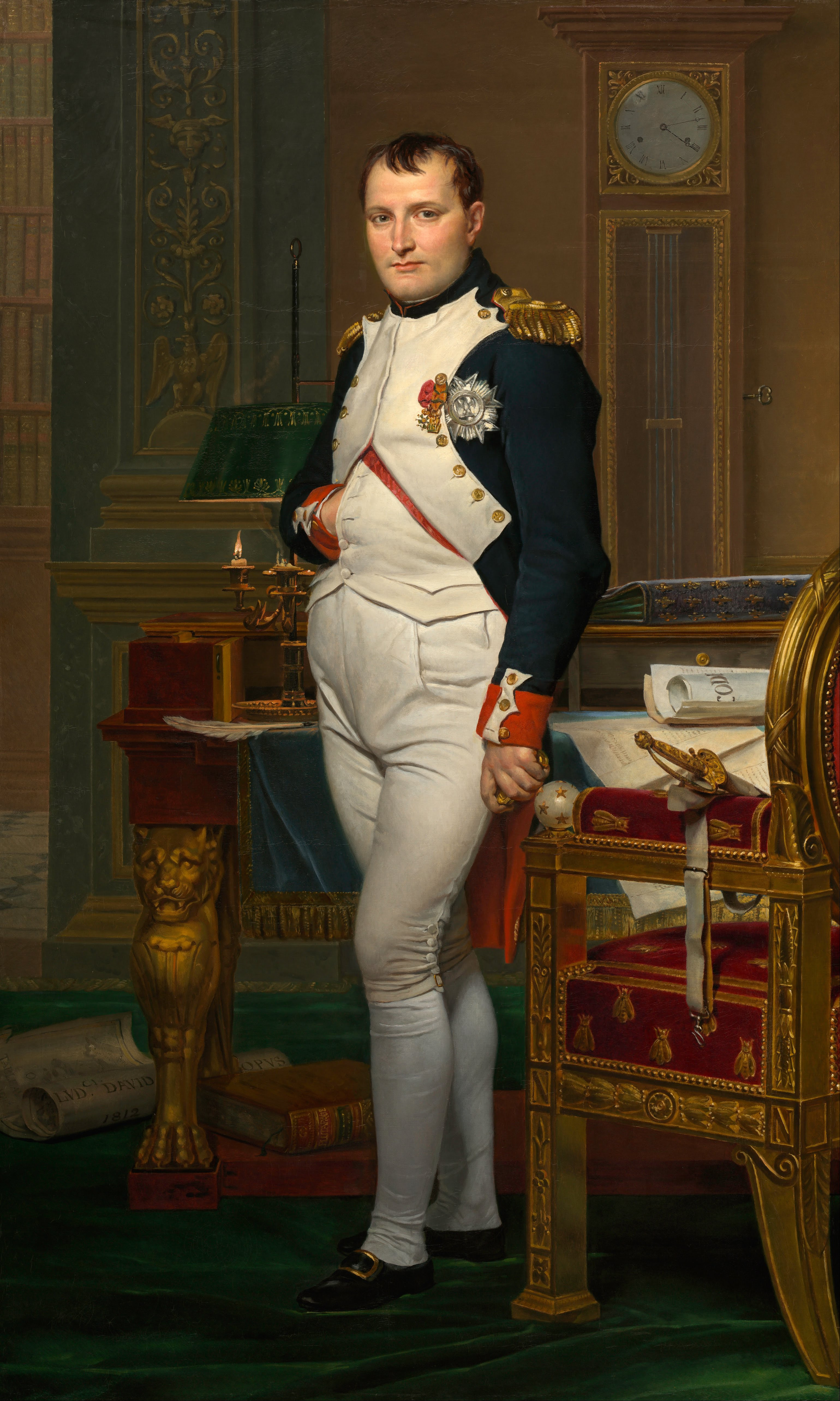 David painted two versions of this famed neoclassical painting. One currently hangs in the National Gallery of Art in Washington, DC, and the other is at Versailles. The hunt is now on to find an image of Bannon's version. Green took to Twitter to call on Washington Post reporter and CNN contributor David Fahrenthold to help him find a copy of this masterpiece. Fahrenthold posted a tweet challenging his 434,000 followers to find the painting and Green offered a free copy of his new book, Devil's Bargain: Steve Bannon, Donald Trump, and the Storming of the Presidency. News of Bannon's portrait is spreading like wildfire across Twitter, with imaginative Photoshopped versions coming in every hour.
Read the New York Magazine profile, here.
Related:
Here's How Trump's Tax Plan Crushes America's Arts Programs
Olafur Eliasson Invades Versailles with Giant Mirrors and Waterfalls
Source: vice.com