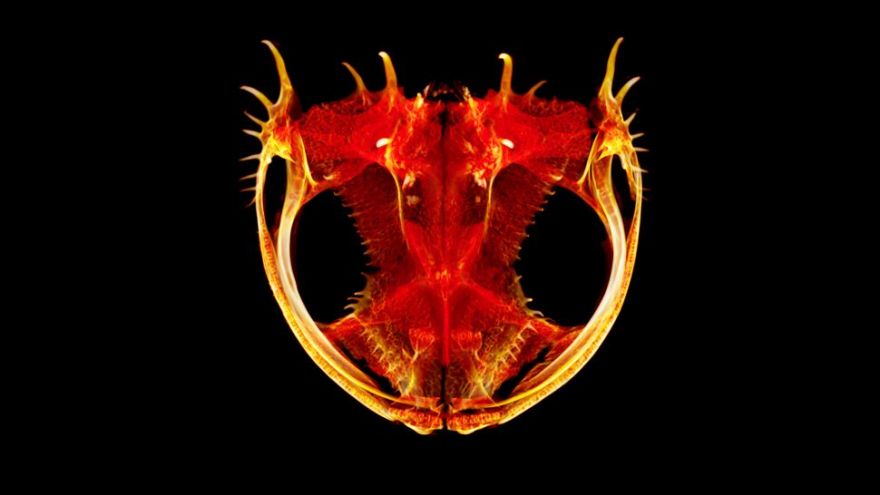 Have you ever wondered what frogs' skulls look like? Well, wonder no more, and prepare to be amazed, as their skulls look like mythic dragon heads!
Scientists recently highlighted the diversity of frog skulls in a series of incredible images, part of a new study investigating skull evolution and function in armored frogs.
In these frogs, skulls can be shield-shaped or exceptionally wide; they may be pocked by grooves or adorned with pointy bits that may provide extra protection against being eaten, the researchers reported.
Check out the photos over at Live Science.
(Image Credit: Florida Museum/ Image by Edward Stanley/ Live Science)
Source: neatorama