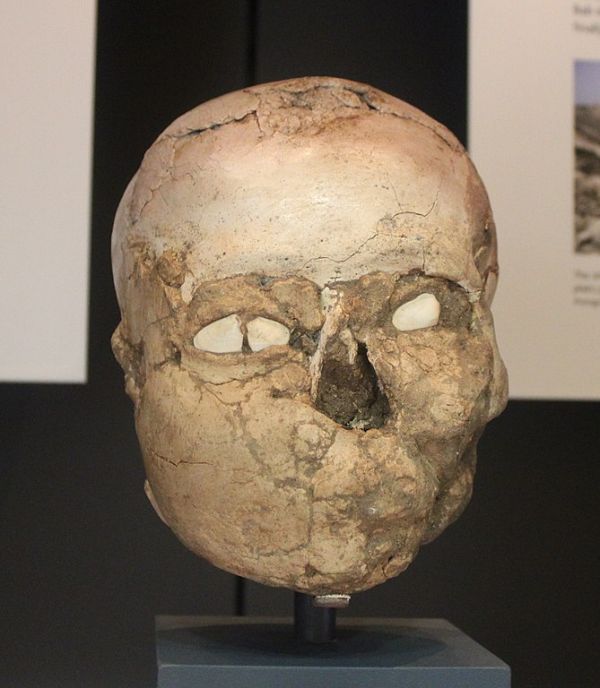 Excavations in the ancient city of Jericho in 1953 yielded eight skulls that shared a peculiar commonality: they were covered in plaster. This was a unique funerary custom that baffled scientists, who dated the skulls to between 9,000 and 6,000 BC. Were they plastered as a form of portraiture to make them look like they did in life? Were they really loved ones, or skulls taken as trophies from warfare? Did they remove the flesh or wait until it naturally decomposed?
One of the skulls that came to be known as the Jericho Skull was from a man who died 9,500 years ago. The plaster was embedded with seashells where the eyes had been. Scientists in the 1950s couldn't find out much about him, but technology has come a long way since then. In 2009, the Jericho Skull underwent a Micro-CT scan, revealing the shape of the skull underneath. In 2016, the scan was used to make a 3D print of the skull, after which a forensic reconstruction of the man's face was made. Read how that turned out at The British Museum Blog.
Covering skulls in plaster is just one of 5 Of The Most Badass Ways Cultures Used To Treat Their Dead, which you can read at Cracked.
(Image credit: Zunkir)
Source: neatorama