Architectural critic and curator John Margolies (1940-2016) traveled the United States and took pictures of roadside amenities, attractions, and architecture from 1969 to 2008, compiling a unique archive of 20th-century Americana. These include buildings made in the shapes of the things they sold, strange tourist attractions, themed restaurants and hotels, and other oddities offered to travelers. The National Archives has made this collection available to the public for the first time.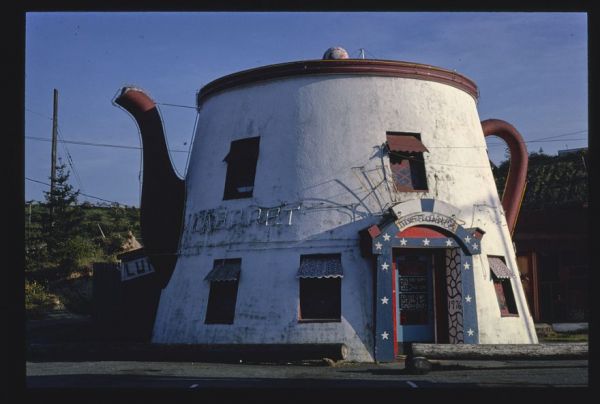 Vernacular roadside and commercial structures spread with the boom of suburbanization and the expansion of paved roads across the United States in the prosperous decades after World War II. Yet, in many instances, the only remaining record of these buildings is on Margolies' film, as tourist architecture was endangered by the expansion of the interstate system and changing travel desires. Small town main streets were bypassed for the speedier travel of the freeway.

For Margolies, the shift to freeway travel took the joy out of the road trip and the architecture it dreamt up. Rather than stopping to enjoy sights passed along the drive, the point became to travel as far and as fast as possible. Yet even he came to recognize the amusement of architecture associated with chain and franchise businesses when designs evolved and iconic examples began to fade away.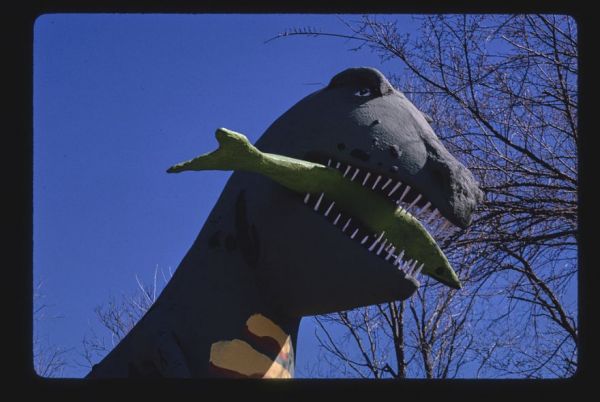 The collection has been digitized from 11,710 of Margolies' color slides. Read about Margolies' work and browse through the images here. -via Metafilter
Source: neatorama