Nonna Design Projects created a minimalist interior for Kamon, a Japanese-Mediterranean fusion restaurant in Valencia, Spain. The space gives nod to Japan's architectural aesthetic by using traditional organic details, like flora typically associated with Japanese culture. In addition, the designers incorporated Nordic-inspired materials, including unfinished wood elements and lighting techniques for added warmth and texture.
A pitched roof gives the illusion of more space, as does the integrated ambient lighting.
While the restaurant leans towards minimalism, it's far from stark with a happy mix of colors and warm materials. Grid patterns show up throughout, like the tiles on the bars, the concrete floors, the ceiling panels, and the glass blocks.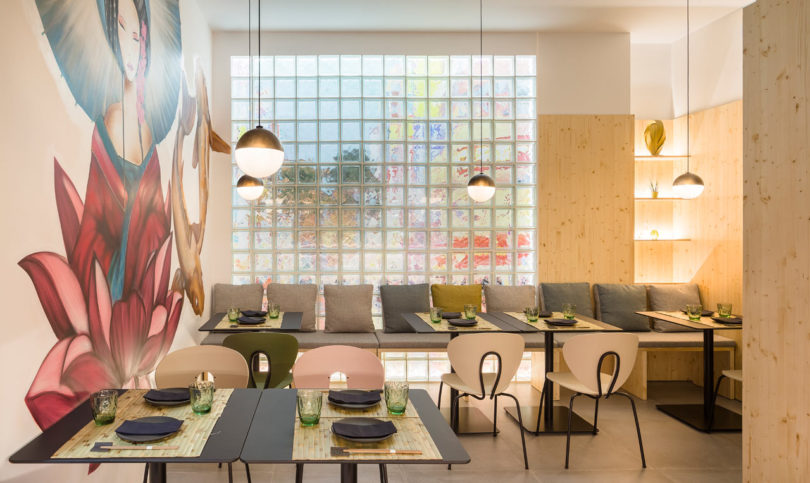 Photography: David Zarzoso

Source: design-milk