Designed by Marc Thorpe Design in partnership with Stage Six and Échale International, the Kampala House is the first in a series of houses to be built with partnerships in Africa. It's currently estimated by the Uganda Bureau of Statistics that there is a deficit of 2.1 million housing units in the country, a number that is increasing by 200,000 units a year. By 2030, that deficit is expected to reach 3 million units. This collaborative partnership by all three groups will help provide relief to the people of Uganda.
The Kampala House, and all subsequent housing, is constructed with EcoBlock, an innovative material by Échale International that uses 90% local soil and a 10% mixture of cement, lime, sand, and water. This compressed earth brick acts as a thermal and acoustic insulator, is ecologically sustainable and more resistant than cement block, and uses 30% less CO2 during production.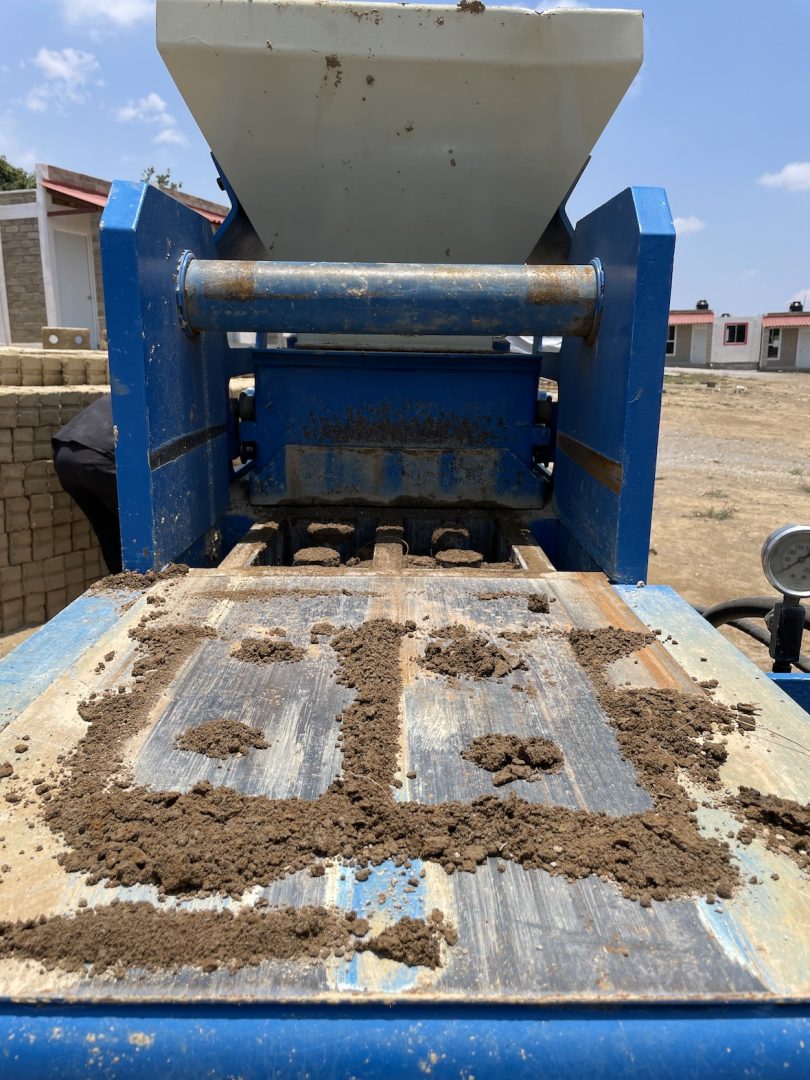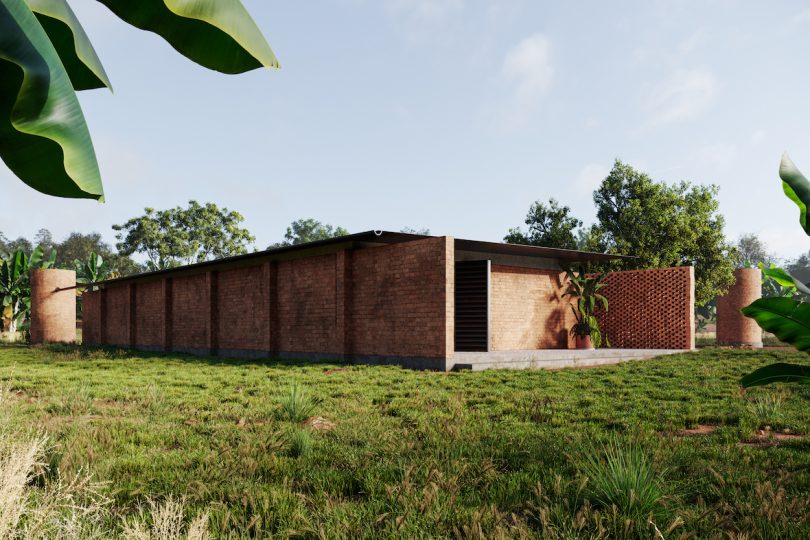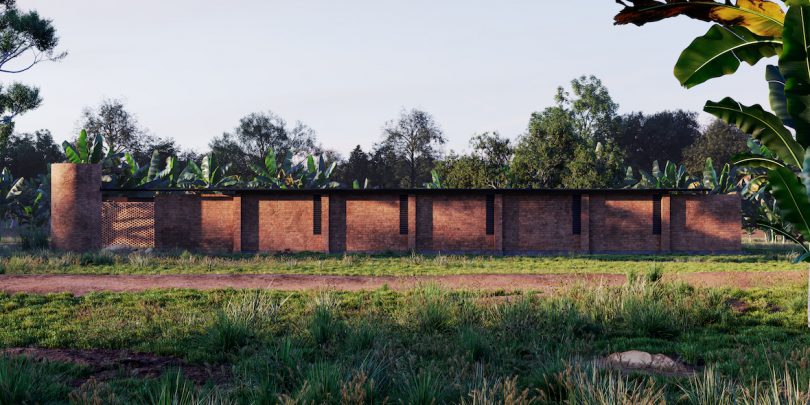 The model home includes three bedrooms, two baths, living room, dining room, and kitchen. Commonly found in Uganda, an exterior wood burning stove next to the kitchen allows for outdoor cooking.
The roof is made of corrugated steel and wood, and is designed to support solar panel arrays and harvest rainwater for the adjacent water tower. This will give each home access to water supply in the event of a drought. A terrace provides shaded shelter for outdoor activities.
The houses will be constructed this Spring, giving Ugandans the invaluable socio-economic opportunity for home ownership and community stewardship.
Source: design-milk