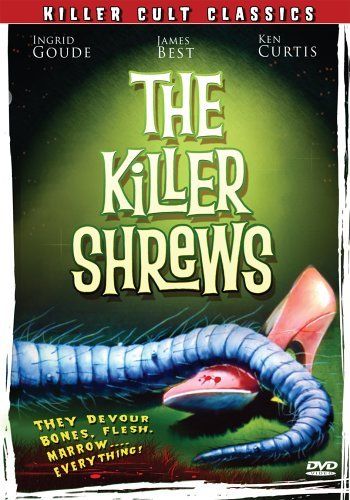 The 1950's came to an end in 1959, but not the B-Movies, which continued to flourish throughout the following decade. Another example of Bad Cinema is 1959's The Killer Shrews, a film noteworthy on several levels: 1) It is truly an awful film, with ludicrous special effects and makeup 2) It was filmed at Lake Dallas, about 40 miles from where I grew up, not exactly a location to be mistaken for the Caribbean 3) It starred (and was produced by) Ken Curtis, who later went on to Gunsmoke as Festus Hagen, and James Best, who later went on to The Dukes of Hazzard as Sheriff Roscoe P. Coltrane 4) it got its own review at badmovies.org and 5) it got the MST3K treatment (seen below). Quite the resume, this.
This may well be the first horror film I ever saw, and I distinctly remember the lobby artwork seen above. It is a bad film, but as with many other bad films, it does have entertainment value, worthy of watching with Jurassic Park kids who have probably never seen bad theatrical special effects or makeup before.
The original theatrical trailer is embedded below, followed by the MST3K Cinema Edition. For what it's worth, The Killer Shrews may well be MST3K's best-ever review.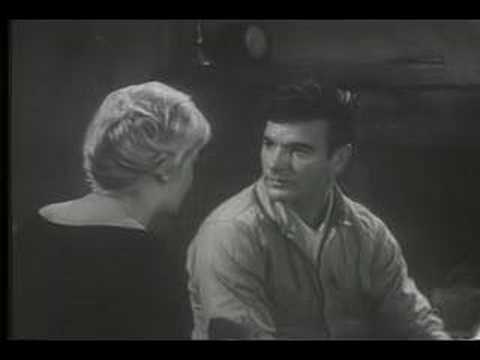 The original theatrical trailer.
MST3K Cinema Edition.
Source: neatorama