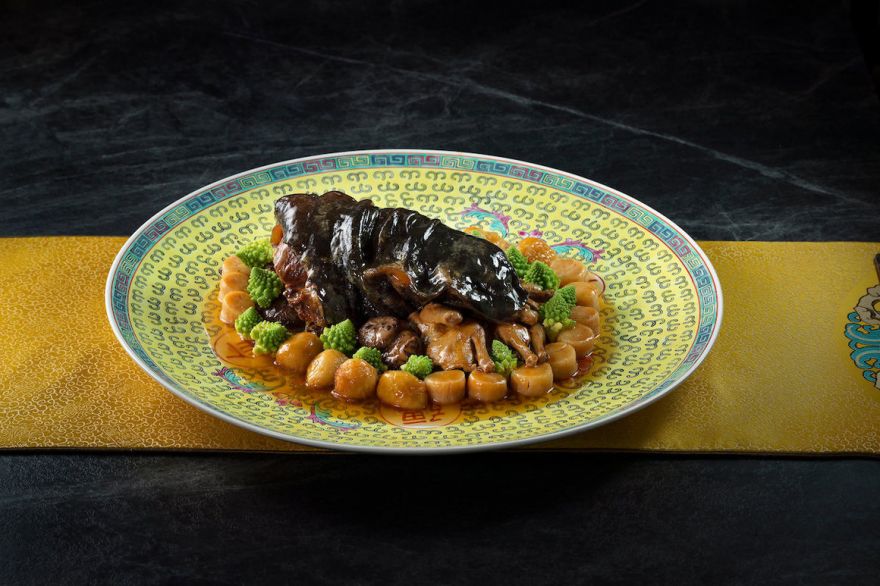 Fook Lam Moon, a Macau restaurant, is currently offering a special menu called the "Manchu-Han Imperial Feast". The highlights of this special menu include sea cucumber, wild goose, bird's nest soup, and leg of water turtle. The menu is inspired by a legendary feast in Chinese history — a feast so spectacular that it appeased sworn rivals and stabilized a nation. It was a memorable feast, and probably something that never really happened.
Instead, a misrepresented episode from Chinese history is today an enduring national symbol of ethnic harmony and reconciliation, reenacted time and time again in restaurants throughout the country.
The Qing Dynasty Emperor Kangxi (1654–1722) was no stranger to opulent dinner parties. He neutralized the Mongolian threat to China's northern border early in his reign by holding a series of "Mongolian Vassal Banquets" in the Forbidden City, famously sending his princely guests home with leftovers. Later in life, he invited 3,000 of Beijing's septuagenarians to his 61st birthday party for an event dubbed "The Feast of a Thousand Elders."
When members of the Manchu ethnic group began taking over ministry positions long-held by the ethnic Han, tension gripped the country. As the story goes, Kangxi, himself a Manchu, turned to a proven solution: food. He planned his 66th birthday feast accordingly.
I guess the saying "a way to a man's heart is through his stomach" is proven to be true by this emperor. What do you think?
(Image Credit: Galaxy Macau)
Source: neatorama