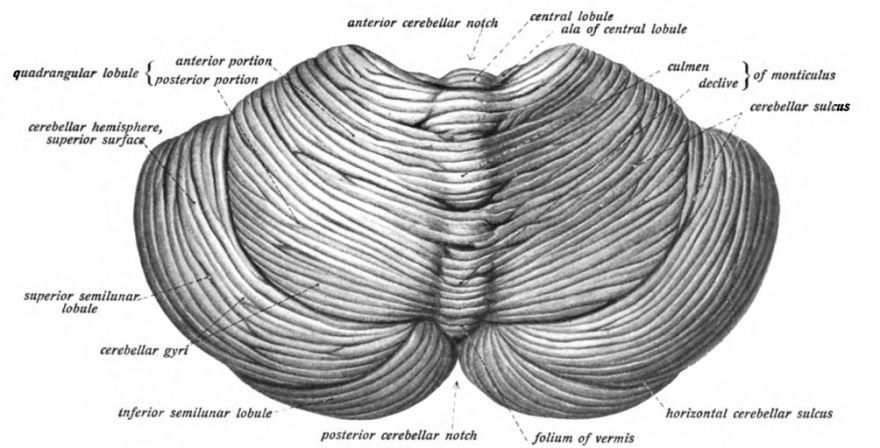 Located near the brainstem and sitting under the cortex in the hindbrain is one of the more versatile parts of the brain: the cerebellum. Despite its name, which means "little brain" in Latin, it contributes much in the brain and in the human body — "to our five senses as well as pain, movements, thought, and emotion." This study published this week in PNAS (Proceedings of the National Academy of Sciences) sheds more light on the said part of the brain.
Until now, the cerebellum was thought to be involved mainly in basic functions like movement, but its expansion over time and its new inputs from cortical areas involved in cognition suggest that it can also process advanced concepts like mathematical equations.
Learn more about this study over at MedicalXpress.
(Image Credit: Dr. Johannes Sobotta/ Wikimedia Commons)
Source: neatorama