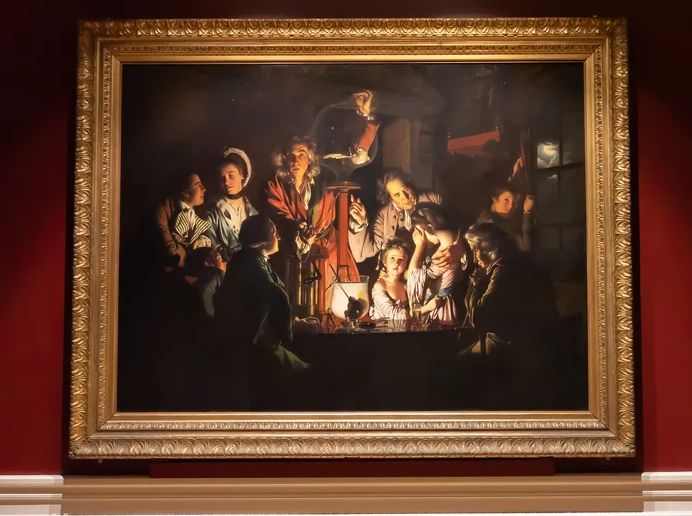 Derby artist Joseph Wright's painting, titled An Experiment on a Bird in the Air Pump is one of the most popular 18th-century art pieces owned by the National Gallery in London. The artwork is now on loan to the Huntington Art Museum near Los Angeles and has attracted visitors due to its intriguing image.
The massive 1768 work depicts a man who looks like a "mad scientist," with his red robe and long white hair. NPR's Susan Stamberg guesses that the person is most likely to be an academic and less of a maniac for experiments. " [The mad "scientist is] probably a traveling lecturer," she wrote. A beautiful white bird inside a bubble accompanies the man, looking very distressed due to the lack of air inside its bubble." The poor cockatoo is unable to breathe!" exclaimed Melinda McCurdy, Huntington's curator of British art. "And if air is not let back into the jar soon, that bird will, unfortunately, die," she giggled.
Learn more about the painting here!
Image credit: The Huntington Library, Art Museum, and Botanical Gardens
Source: neatorama