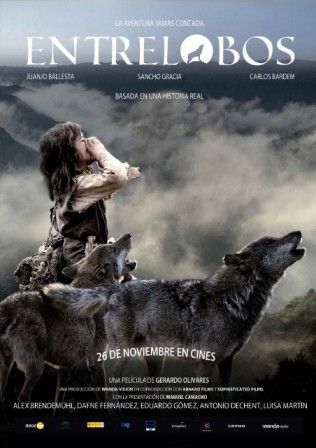 In the 1950s, a young goatherd named Marcos Rodríguez Pantoja was abandoned in the mountains of southern Spain. He did not want to return to his impoverished and abusive home, so he stayed in the wilderness from the age of seven until he was 19. Rodríguez lived among the wolves, lost his language skills, and never learned to socialize with people. He was eventually found and sent to a convent to be reintegrated with society, but was instead exploited and regarded as an oddity. Then in 2010, his story was made into the movie Entrelobos (Among Wolves), and suddenly everyone wanted to know Rodríguez.
Suddenly, to his shock and dismay, Rodríguez became a celebrity: Spanish TV declared him the "son of wolves"; the BBC dubbed him "the wolf man". Spanish papers seemed to write about him every other month. At first he was pleased with the attention: after years of rejection and disbelief, his story was being told, and he was finally being accepted. But soon, people wanted more of him than he could give. Journalists were lined up outside his door, and the press wanted to find out everything about his life. Fans wrote him from Germany, America and all over Spain. He was the famous wolf man of the Sierra Morena.

What Rodríguez remembers of his time living wild is that it was "glorious". When he was found by the police and brought down from the mountains, an untroubled, simple adolescence among animals and birds was cruelly cut short. He had always found it hard to relate to humans, who were baffled by his ignorance and infuriated by his inability to communicate. But now the intensity of their belated fascination was almost as puzzling as their earlier contempt – Rodríguez could never understand what was expected of him.
Fifty years after rejoining civilization, Rodríguez still considers his life among the animals to be preferable to the way he was treated by people. Read the story of Marcos Rodríguez Pantoja at The Guardian. -via Digg
Source: neatorama