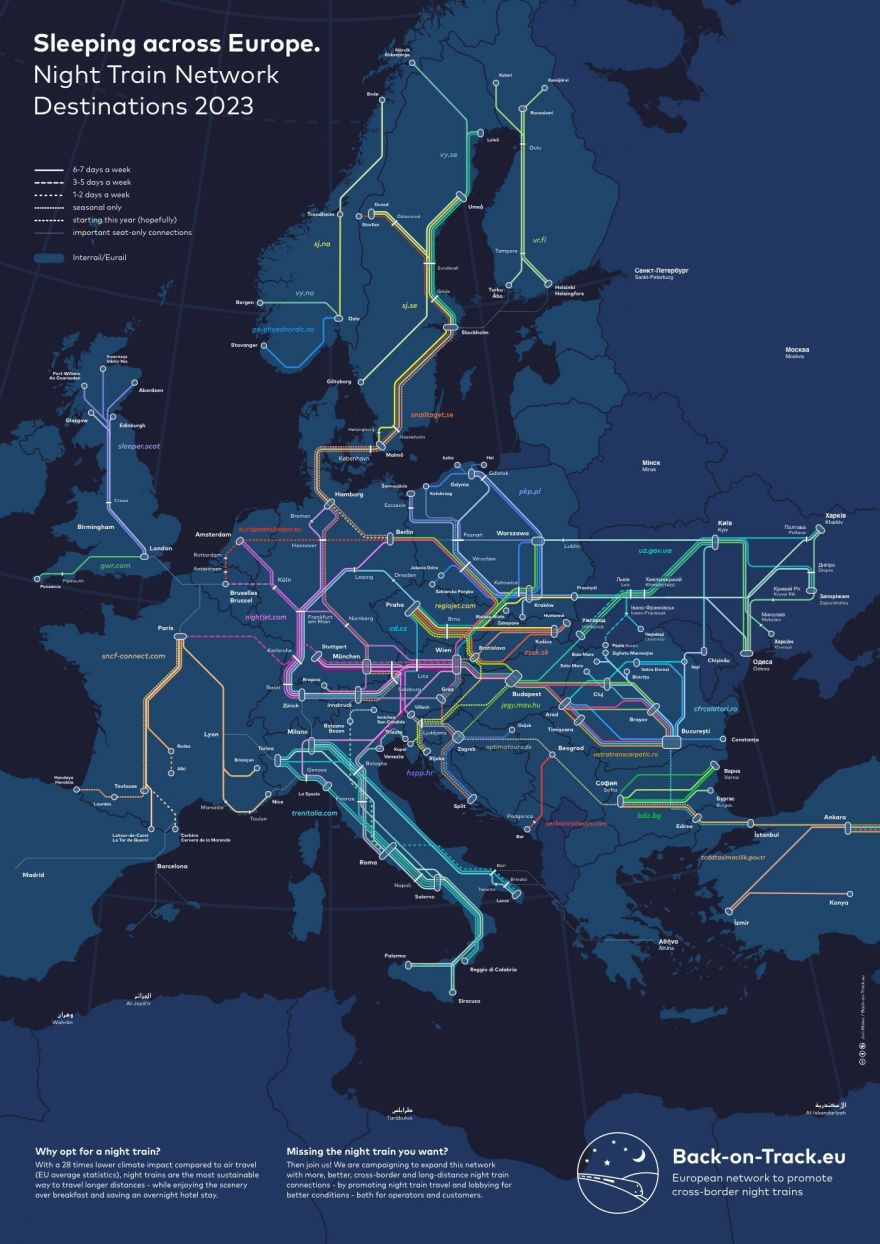 Sleeper trains are the sought-out option for people traveling for multiple days, even before the introduction of air travel. These trains provide cabins and beds where people can sleep while they go from one place to another.
These kinds of trains are now making a serious comeback in Europe with their level of luxury, comfort, convenience, and affordability. New routes are being launched by different companies to provide more accessibility to travelers on the continent. With a lot of night trains launching, Back-on-Track, a European network that promotes cross-border night trains, decided to create a map that shows all the available routes running across the continent.
Check the high-res version of the map here!
Image credit: Back-on-Track via TimeOut
Source: neatorama