Cara Hotel is a Mediterranean-inspired boutique hotel located in Los Angeles, California, designed by Bishop Pass. Situated within the Los Feliz neighborhood, the 60-room property sits at the foothills of Griffith Park. Originally built as a 1950s-era motel, the hotel received a full transformation, having both the interior and exterior redesigned.
The resulting space is an open-aired concept anchored by a central courtyard featuring an expansive dining venue along with a serene reflecting pool. Olive trees and California palms provide relaxing shade, bringing the natural surrounding environment inward for a scene that captures the California spirit.
The guest rooms feature a neutral palette of light oak herringbone floors mixed with cream limestone and handcrafted elements from local artists. Each room is highlighted with a private balcony overlooking the internal courtyard, and outfitted with photography by California-locals Natalie Obradovich and Isabelle Aubin.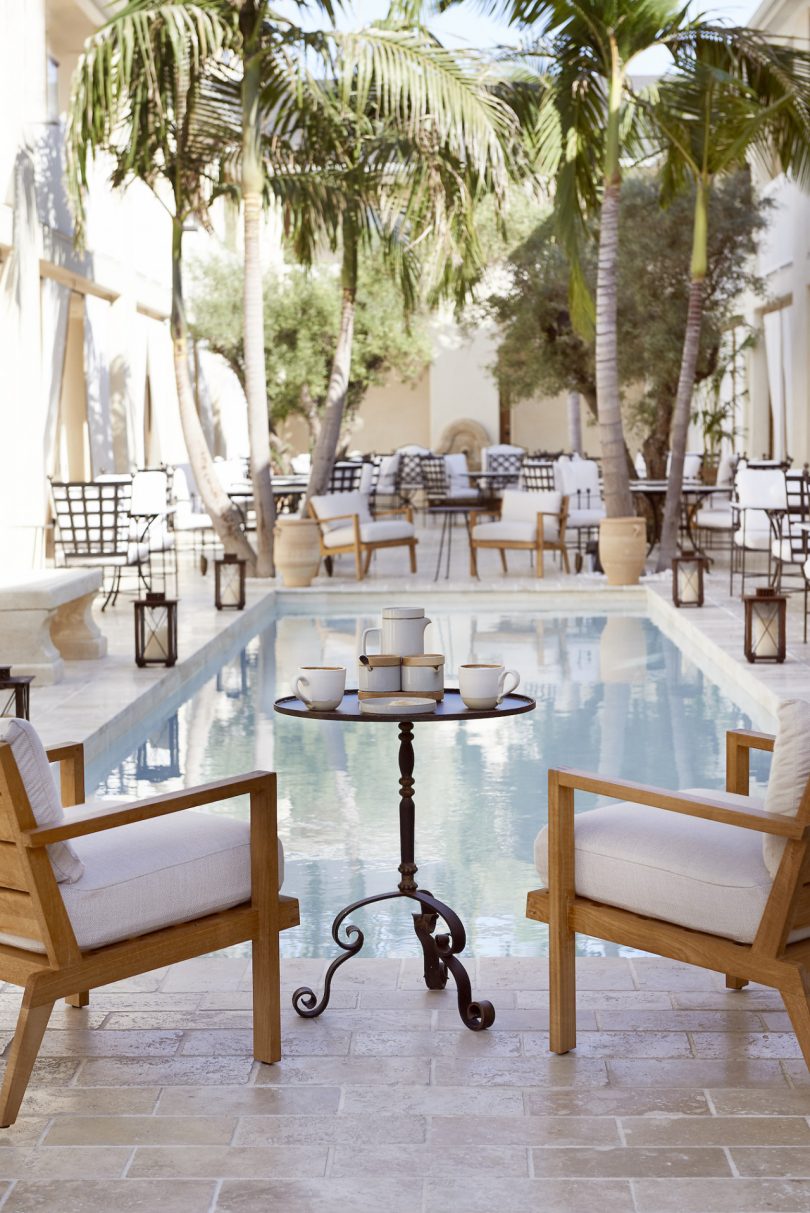 For more information on the Cara Hotel, visit carahotel.com.
Photos by Maura Grace.

Source: design-milk