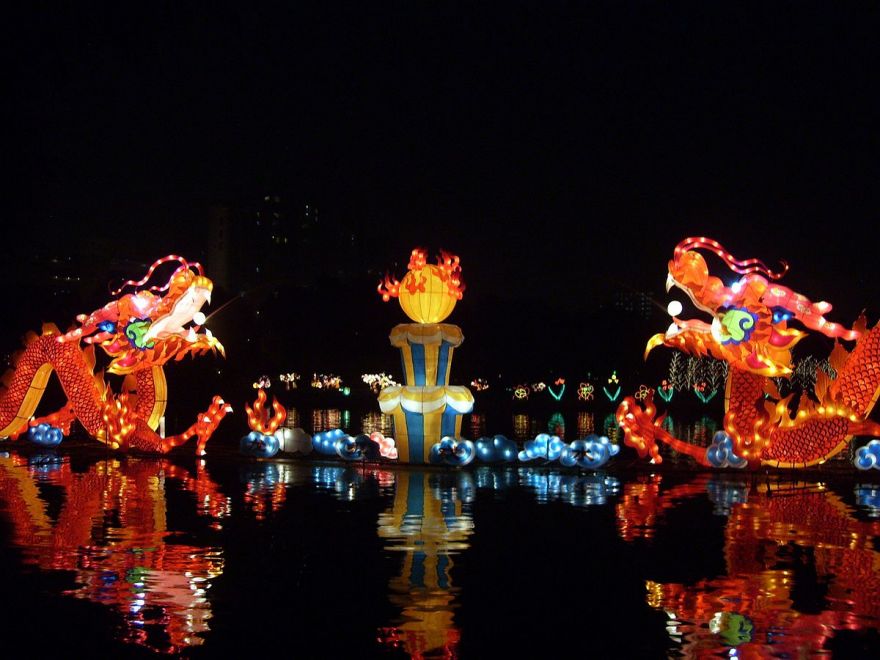 The Mid-Autumn Festival is a wonderful celebration of lights, food, stories, and bonding with one's family as they give thanks for a good harvest during the season.
Several Asian cultures have their own traditions in celebrating the festival but at the heart of it all, it's about spending time together with one's family and sharing in the bountiful harvest that they have received.
Of all the Chinese festivals, I love the Mooncake/Mid-Autumn Festival the most. Right after the scary Hungry Ghost Festival or Ghost Month, it is a lovely festival celebrating family gatherings, enjoying sweet mooncakes and admiring the full moon. Happy childhood memories are filled with beautiful lanterns, playing with candles and nibbling on lotus bean paste mooncakes.
A harvest festival, the Mid-Autumn Festival is celebrated by Asians and the Asian diaspora, for example the Chinese and the Vietnamese. Other Asian cultures have their own harvest festivals too like Tsukimi and Chuseok. It usually falls on the 15th day of the 8th month of the lunar calendar. The 15th day is always the full moon. The festival falls between late September to early October.
(Image credit: Shizhao/Wikimedia Commons)
Source: neatorama