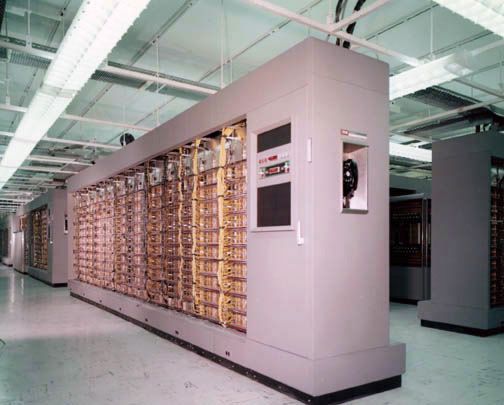 Katie Wickens wanted to prove that Dave (probably her friend) was wrong when he stated that the most famous computer in the world would probably be an Apple device. But in order to disprove his claim, Katie has to do some research. Thankfully, she…
just stumbled upon StarringtheComputer. It's a brilliant resource for anyone wondering where each of their favourite computers starred in media productions.
Not only does the site include endless lists of shows and movies with computers in them, for each one there are also screenshots of its airtime, and a short overview of its role in the production. The site also gives each feature ratings that relate to the devices importance, realism and visibility.
They even have a twitter account if you want to keep track of when the site gets updated, or even help out in identifying some of the more esoteric models that have been spotted on screen.
In the end, Katie was able to prove that the most famous computer of all time (based on the amount of air-time) is not an Apple device. The most famous is the one pictured above: the IBM AN/FSQ-7.
More about this over at PC Gamer.
(Image Credit: United States Air Force/ Wikimedia Commons)
Source: neatorama