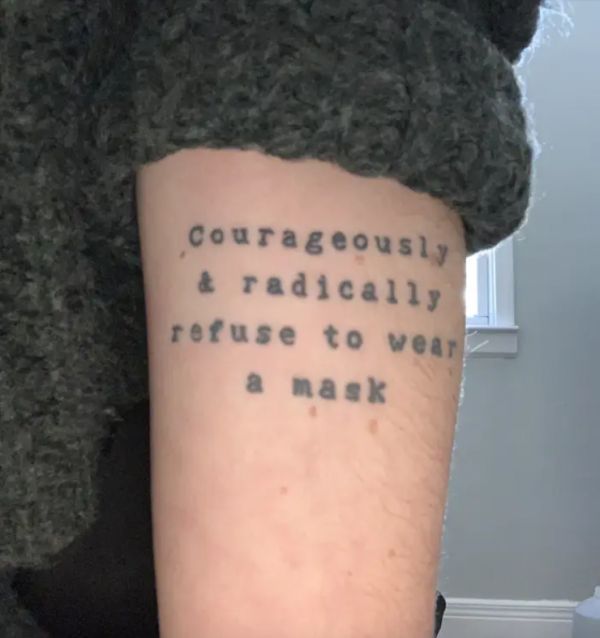 A TikTok video asked people to share the dumbest tattoo they ever got. Leah Holland wins this one, although it was an unfortunate accident of timing.
Leah Holland, 25, had wanted to get this specific tattoo for two years before she finally did it.

"Basically I had a friend that said this quote about me," she told BuzzFeed News. "We were just talking about things that we really admire about the other person, and he said, 'You courageously and radically refuse to wear a mask.'"

She said she's the type of person who thinks it's pointless to pretend you're something you're not, so she liked the quote enough to get it tattooed.

She got it done on March 4, 2020. Two days later, Kentucky announced its first case of COVID-19.
Holland is not anti-mask, and was so mortified as time went on that she spent most of the summer wearing a cardigan. Read her story at Buzzfeed.
(Image credi: Leah Holland)
Source: neatorama