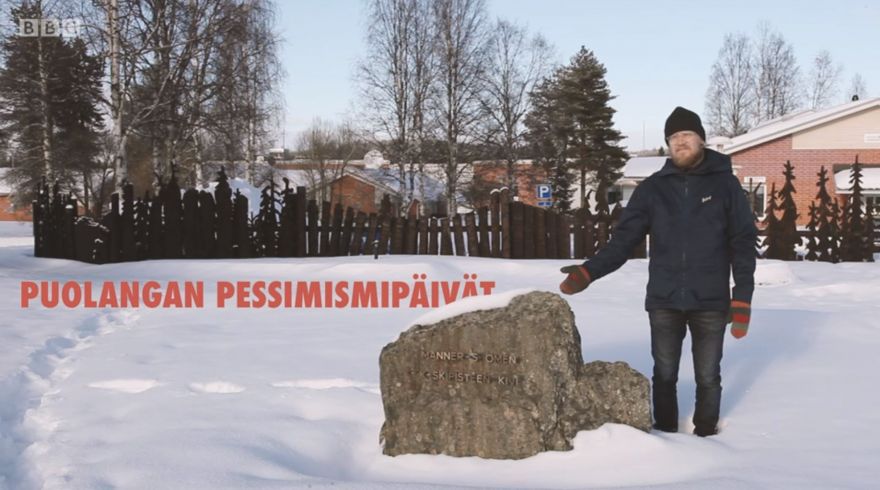 "Poulanka is the center of Finland," says Tommi Rajala, a Poulanka pessimist. "Here," he continues, as he gestures his hand toward a rock with inscriptions. He looks back to the camera and says, "Poulanka is also the center of the world — the center of pessimism in the world.
Poulanka is a city in Finland which has become famous for its branding of pessimism.
It all began, according to long-time pessimist Riitta Nykänen, when they got jealous that all other places had their own respective events, but in Poulanka they had none.
"One man said, 'nothing works out in Poulanka. Not even pessimism. What's the use?' So then we said, let's do that. A pessimism event," narrates Nykänen.
The pessimism association is still going strong after ten years ever since its foundation.
But what was the goal of the association? Find out over at BBC Reel.
What are your thoughts about this one?
(Image Credit: BBC Reel)
Source: neatorama