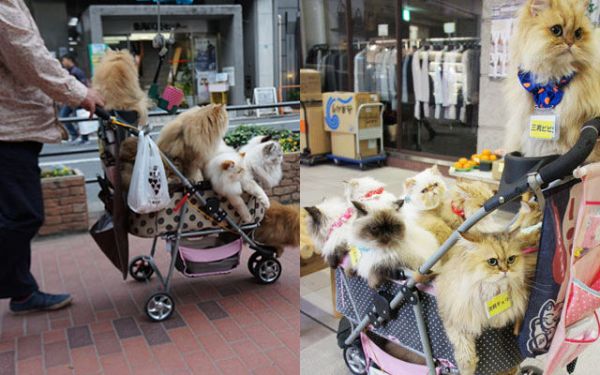 For years people have been greeted by a strange and adorable sight in the shopping arcades and streets of Tokyo- the mysterious Cat-Men, who wheel baby carriages full of cats around like it's no big deal.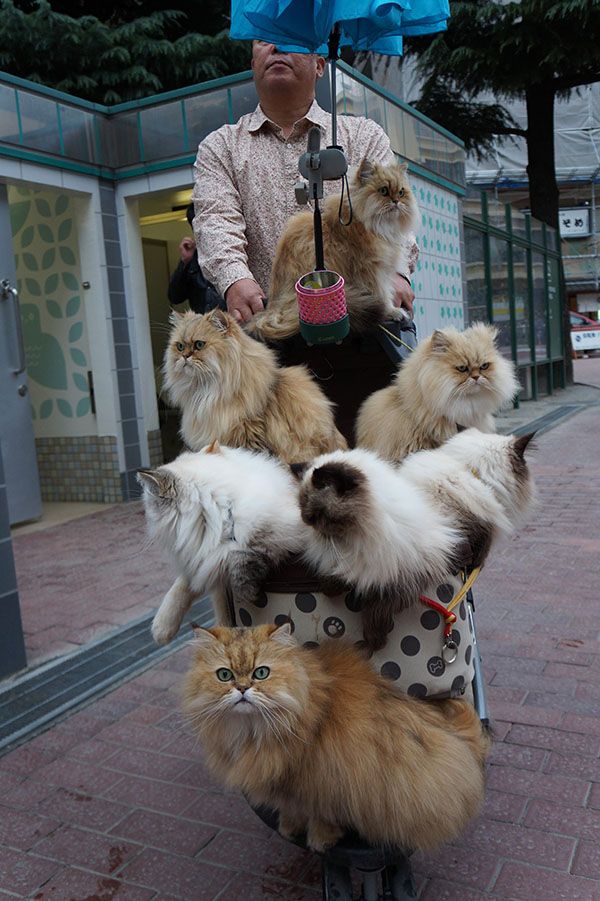 The Cat-Men supposedly first appeared in a Kyushuu shopping arcade around 2010, but now there are Cat-Men popping up all over the country, and they're starting to be seen as a bit of a problem.
//platform.instagram.com/en_US/embeds.js
Between the huge crowds who form around them, the fact that some Cat-Men sell cats and their willingness to go too far for the sake of entertaining crowds these seemingly innocent guys may be up to no good. But these cats certainly don't seem to think so.
//platform.instagram.com/en_US/embeds.js
Read more about The Mysterious Cat-Men Of Japan here
Source: neatorama