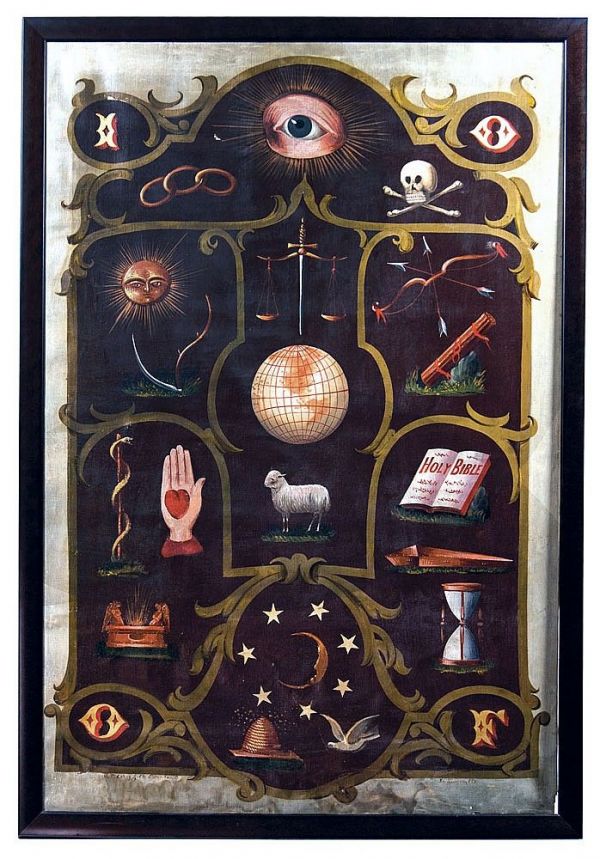 While we've posted about quite a few secret societies, the Odd Fellows doesn't appear to be one of them. That's odd, because Neatorama looks for "odd" things to post. This fraternal organization has been around a long time, and embraces the concepts of "Friendship, Love and Truth." What's odd about that?
In the 18th century, with the beginning of industrialization, it was indeed considered "odd" to commit oneself to the principals of charity and communal welfare. It's been suggested that founding members might have been branded as odd due to the apparent strangeness of following noble values such as fraternalism, benevolence and charity.

Another theory proposes that the order was formed by individuals who had "odd" careers or exercised unusual trades, and naturally gravitated towards each other socially and professionally, likely evolving from Medieval guilds to form an "odd fellowship".
Considering the Masons began as a guild of stonemasons, that explanation makes sense. But the history of the Odd Fellows goes back so far that we're not completely sure. Read what we do know about the Odd Fellows, including mysterious skeletons found in their halls, at Messy Nessy Chic.
Source: neatorama