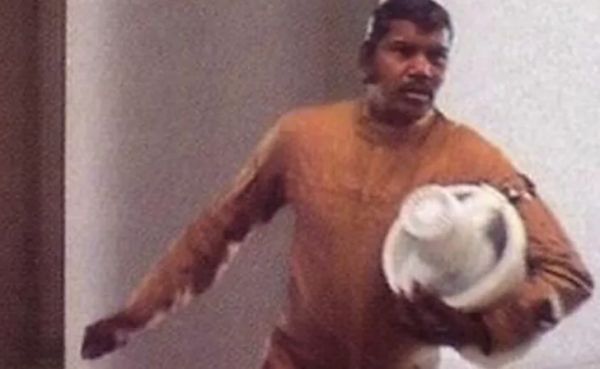 In the world of Star Wars fandom, no detail, bit of trivia, or character is too obscure to ignite debate. Possibly the most obscure character in the entire sage is Willrow Hood, a miner in Cloud City who appeared for a mere second or so in the movie The Empire Strikes Back. During the evacuation, he runs by, carrying what appears to be an ice cream maker. Fans latched onto the background character, which led to an action figure, mass cosplay, and elaborate backstories. After all, when your home is about to be destroyed, what's the most important thing to take with you? An ice cream maker, of course! But now, Hood's contraption has been explained by Star Wars itself. Specifically, from the set of the upcoming streaming show The Mandalorian, featuring Werner Herzog.
We don't know what the mission is yet and we don't know the name of Herzog's character. What we do know, thanks to a source close to the production, is that a camtono is like a safe or a lock box, Herzog's character has one full of beskar, and it's the same item Willrow Hood is running around with in The Empire Strikes Back.
This is definitely a case where the fandom led the way to canon. Read what we know about Willrow Hood's ice cream maker, er, camtono, at io9.
Source: neatorama