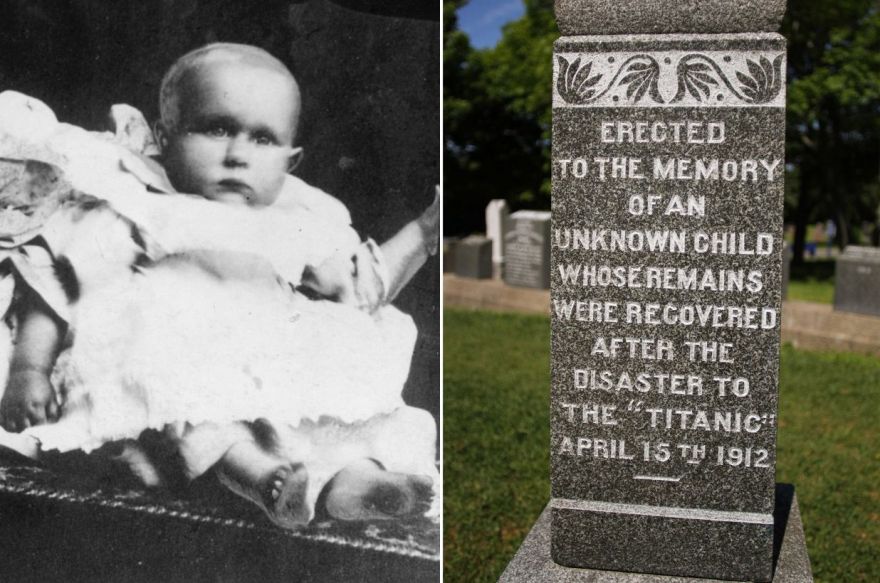 Some of us barely have knowledge of the sinking of the Titanic aside from what we get from pop culture or movies. One of the mysteries in the tragedy was the identity of a young boy who died. In the new Smithsonian Channel documentary, "The Curious Life and Death of…," London-based historian Lindsey Fitzharris examines the story of the unidentified child, as The New York Post details:
"He came floating toward us with a little upturned face," John Snow Jr., an embalmer aboard the Mackay-Bennett, told a reporter from the Halifax Herald after the telegraph-cable ship returned to port with more than 200 bodies in late April, 1912. Dozens of the dead they found were so disfigured they had to be buried at sea, he said.
Unable to identify the toddler, the sailors were so moved that they held a funeral service and buried him in a Halifax cemetery with a headstone dedicated to the "memory of the unknown child."
The identity of the boy remained a mystery for nearly a century until a group of forensic experts gradually pieced it together, using breakthroughs in DNA technology and the discovery of a pair of tiny shoes, which had been kept by a Halifax police sergeant tasked with burning all the victims' clothing in 1912. He just couldn't bring himself to destroy what remained of the youngest victim recovered by the sailors.
image via The New York Post
Source: neatorama