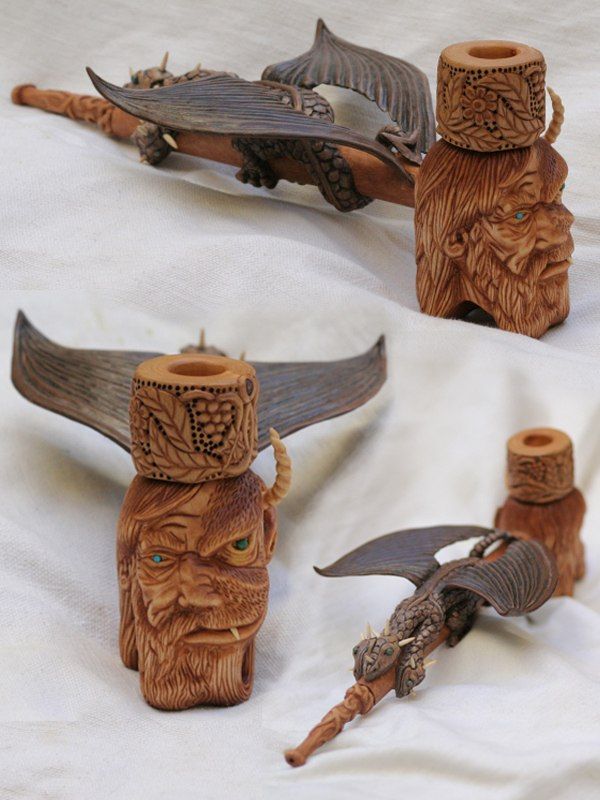 DeviantArt member Alexey, a woodcarver in Kiev, Ukraine, seems to call forth his art from the web of narrative that lies beneath and links together ancient and modern cultures. That's why I'm choosing to describe his work as mythopoetic. This pipe depicts Veles, a central figure in Slavic mythology.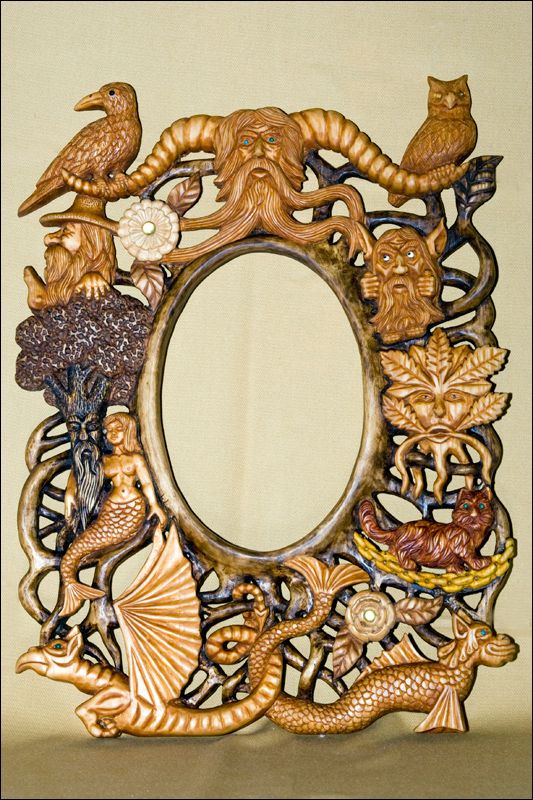 This be-horned father god figure appears again in this ornately carved frame that depicts the kingdom of Veles on the earth, as well as above and beneath it.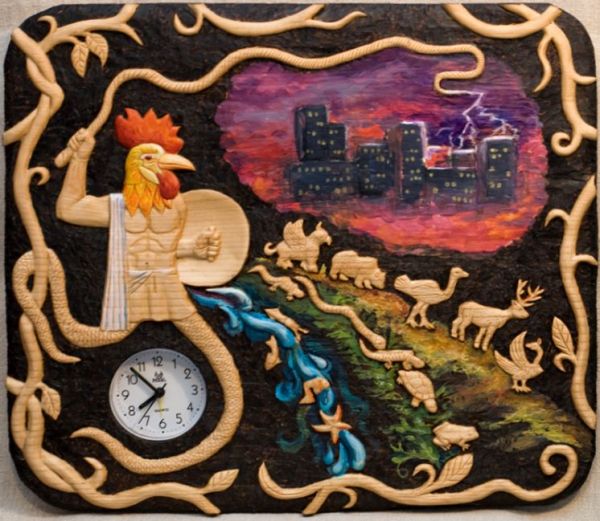 Yet Alexey does more than merely rehash and represent old gods in old times. He shows the lash of a modern god in this mysterious framed clock. What does this piece, titled Games of Time, speak about the current order?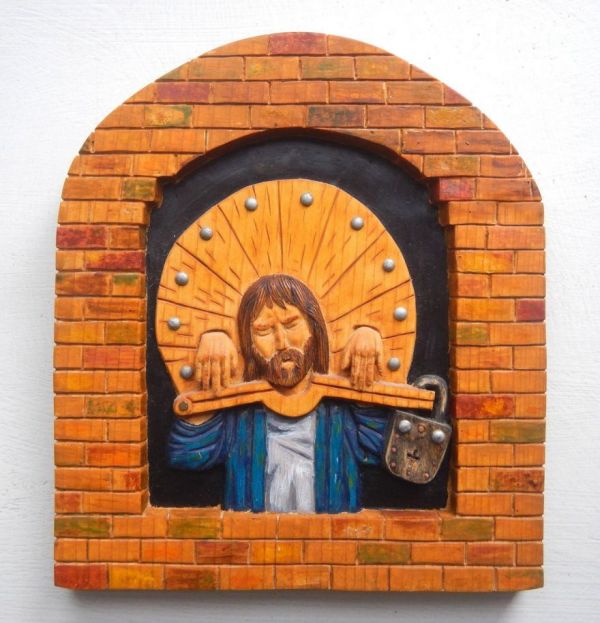 Who is this shackled saint? Or is this a modern Christ locked in by bricks and steel? There is meaning here, but it is obscure as I study this piece he calls Why Does a Man Need Wings.
Source: neatorama