Australian furniture and lighting company Ross Gardam designed a lighting collection that's inspired by the natural phenomena of interstellar clouds and their dynamic layered lighting effects. Named the Nebulae Collection, these fixtures – which includes a wall light, desk lamp, and chandelier – balance geometric machined forms with fluid glass discs. With each fixture, layered glass creates a diffusion of light that highlights the unique variations in textures, ripples, bubbles, incandescents and geometric patterns.
Gardam explains:
Nebulae is certainly using a similar language to Polar and Ora however the final light output has a very unique quality. The fluted glass of Nebulae, even when turned off, has a beautiful motion to the glass elements as they diffuse each other and the environment around them.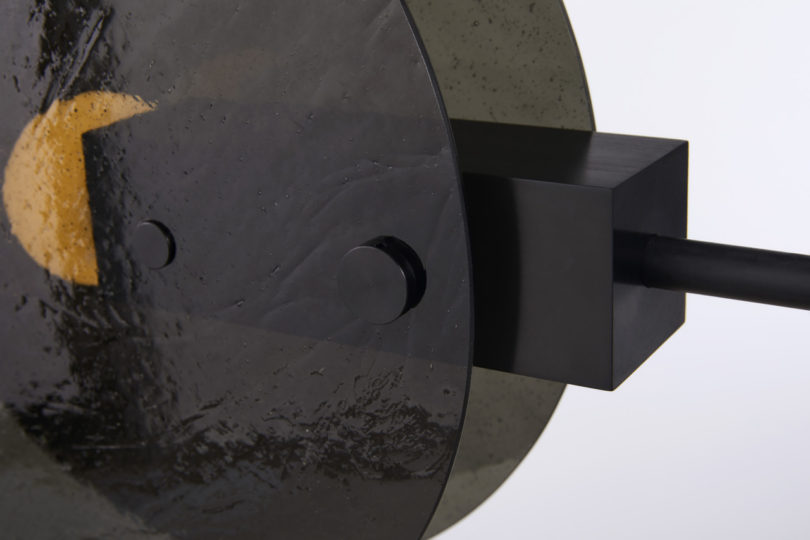 To see more of the Nebulae Collection, visit Ross Gardam.

Source: design-milk