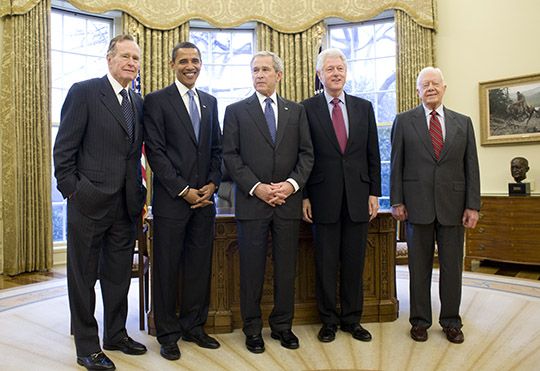 The office of the US presidency comes with a salary of $400,000 a year and some nice benefits, but that is far less than these accomplished folks could make in the private sector. We also know that running for office can really drain one's finances, as some congresspeople learn along the way. It's much easier to start out rich.
In the early days of the US, a man did not become prominent among the Founding Fathers unless he had land and wealth. However, most of the wealth they had came from inherited land and by marrying up. In the middle part of our string of presidents, some initially poor men rose to the presidency. They amassed small fortunes by their work as lawyers, which paid well even when expenses were relatively low. In the more modern era, presidents could be rich or not all that rich going into office, but they will make tons of money in book deals and speaking engagements either before or after their term in office.
Buzzfeed made a list of the net worth of all 46 US presidents, and tells us where that money came from. The amounts are all converted to 2022 dollars for the ease of comparison.
(Image cedit: Pete Souza)
Source: neatorama