Back in 2012, we fell in love with the original Triangle Notebook but it was only on sale for a limited time. Luckily so many people liked it that Tan Mavitan decided to make a new, improved version of it and it's now available for purchase. The hard covered Triangle Notebook changes the way you think of a typical notebook – first through its triangular shape, and second for how it opens.
While it may look and open differently, it reveals 160 perfectly square, ruled pages of paper that you can use to journal, sketch, or doodle. Its triangular shape means it's more compact than a traditional notebook and it's also more fun.
The Triangle Notebook is available in Black, Grey, Red, Blue, and Green for $33 each.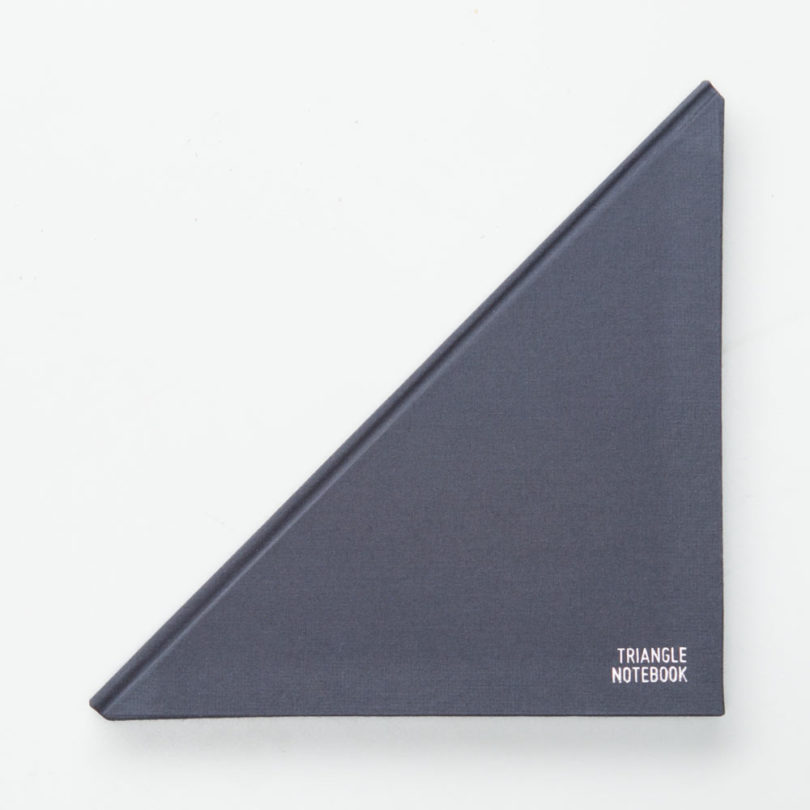 Source: design-milk