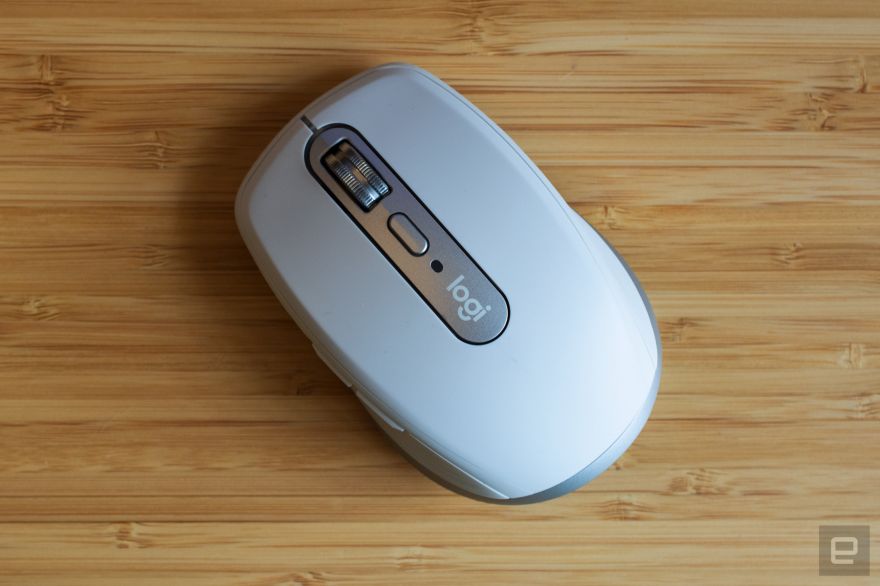 Video call conferences have become a part of our daily lives in the past months, and it seems that it will still be in the coming days.
When it comes to these video call conferences, a person in one normally has two things to worry about: his voice and his video. Because we don't want people to hear or see some things in our home, oftentimes we find ourselves monitoring these two things during a video call. This is maybe why Logitech has developed this new mouse called the MX Anywhere 3. The said mouse has "customizable side buttons that control camera and mic settings during video chats", which are real handy tools, if you ask me.
That's not the only thing the two side buttons on the Anywhere 3 can do, but it's the most interesting new setting you can choose. In addition to preset actions, there are app-specific actions you can choose from when customizing each button in the Logitech Options software. The newest ones let you press a side button to start/stop your video feed, or mute/unmute [your] mic, while on a Zoom or Microsoft Teams video call.
More details about this mouse over Engadget.
What are your thoughts about this one?
(Image Credit: Valentina Palladino / Engadget)
Source: neatorama